Editor's Desk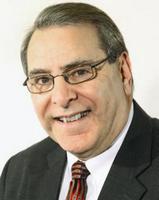 Targeting custom content
February 26, 2014
Social media has not only changed the way we communicate with each other; it is changing how, where and when we shop.
And while this can be a tremendous opportunity for retailers, social media also allows consumers to share their shopping experiences - good and bad - in real time with millions of other consumers.
Social media has also provided a platform for sellers to serve up meaningful content and information about the goods and services they offer.
Clearly, the retailers who are winning are those who have found a way to communicate with consumers while managing to control the content and messaging being broadcast.
For a growing number of retailers, the solution has come in the form of custom content - highly targeted information customized to meet the needs of the specific audiences.
A recent study by the Roper Organization called Consumers' Attitudes Toward Custom Content found that 70% of consumers say they prefer custom content because it is tailored to their specific needs.
The study found that more than 75% of the consumers surveyed said that they understand that the sender of the custom content is selling something, which was OK since the information being provided was deemed valuable.
Two-thirds of those surveyed also said that customized content helps their buying decisions.
Since our launch in September of 1976, our mission at Furniture/Today has been to provide our readers with content designed to help them grow their businesses.

Kit Falvey
With that in mind, the recent decision by Progressive Business Media, parent to Furniture/Today, to launch a
Custom Content Division
headed by industry veteran Kit Falvey was a no-brainer.
In an increasingly cluttered marketplace, retailers live or die based on the ability to connect with the right customer with the right message at the right time.
Kit and her team are already making that happen. If you are ready to trade in the shotgun approach for a keenly focused, laser-sharp message, you need to chat with Kit.
She can be reached at (336) 605-1021 or at kfalvey@progressivebusinessmedia.com.