An Inside Look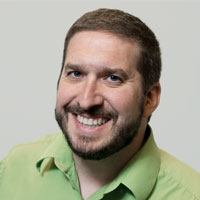 A new set of standards for ecommerce?
April 15, 2014
At the March 12 VIP Roundtable focusing on ecommerce held by MicroD in Charlotte, N.C., one of the issues that was brought up among the panel was the lack of standardization in the industry.
Charles White, owner of retailer RW Designs, cited the example set by the propane gas industry, which agreed upon a standard valve so all propane tanks will fit all grills. Jesse Akre, MicroD's senior vice president for ecommerce, noted that such a movement toward a certain degree of conformity (though not necessarily in construction or design) would probably help generate more sales across the industry.
From vendor to vendor, there are — and should be — differences in product that sets each apart. However, in the arena of ecommerce, wouldn't it be great if there were certain aspects that could be standardized to help streamline the process of retail?
Officials for RM Innovation (formerly Innovations International), the makers of POS system RMPro, say we're at that point — at least for those of us selling online the rug world.
Recently, I was permitted a sneak peek at their newest program, called RM Datalink, which streamlines digital imagery, pricing information and product details for (as of this writing) more than 190,000 rug SKUs from numerous sources, running the gamut from majors to smaller vendors.
The program, which costs $499-$999 per month (depending on the number of SKUs a retailer has access to) works by taking the offerings from manufacturers and putting them in a database that reconfigures the data into a single format that is compatible with a number of different website building programs. The result is a simplified method for showing sizes, styles, information and prices for rugs for which a retailer has a program in place with a vendor.
RM Innovation's Michael Getz called Datalink the "single source of truth," noting that since the information comes directly from the vendors, it significantly reduces the possibility of errors in coding or translation.
"That's the end goal of this database: having these retailers and vendors see Datalink as the go-to — the industry standard for product information. When it comes to Web store product data, if you search product data no matter what industry you're in, accuracy is the first thing you want to see," he said.
"Inaccurate data is the biggest headache. It will not only threaten credibility (misspelling, mispricing, inaccurate uploads) if one digit is wrong on this one item, you've got to honor the mistake. With the small inaccuracies like that, the retailer takes a hit."
Getz and Patrick Bain, RMI's vice president of sales, said RM Datalink will drastically cut the time spent having to update websites to reflect SKU or price changes. That levels the playing field for smaller retailers, who can devote more man-hours to selling rugs and less time to housekeeping.
Datalink is currently live, but it will be officially introduced at AmericasMart during the July 8-15 Atlanta International Area Gift & Home Furnishings Market.
At the roundtable, MicroD's Akre said a strong champion would be needed in order to implement standardization.
Calling all champions?