Editor's Desk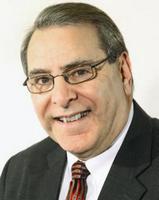 Better know your compliances
April 22, 2014
When we recently reported that Stanley Furniture would cease production of its Young America line of youth furniture, we also noted that the company would put its Robbinsville, N.C., plant up for sale.
Soon after, there was speculation that if another furniture maker bought the facility, the 400 manufacturing jobs set to disappear might be reinstated.
Unfortunately, one of the roadblocks that any potential buyer will have to face is a host of costly state and federal compliance and regulatory requirements.
The current administration has been responsible for $500 billion in regulatory costs during its first five years in office, according to a recent report issued by The American Action Forum. The report claims that the administration presented businesses with $112 billion in regulatory compliance costs in 2013 alone, with more to come.
According to the AAF report, which used numbers from the White House's Office of Management and Budget, the new regulations in 2013 translated into $447 million per day for each of the 251 days that the federal government was open.
One domestic manufacturer said that while the idea of acquiring the Robbinsville plant was interesting, he was concerned about "inevitable delays and hoops that would undoubtedly have to be jumped through."
One wonders, especially at a time when manufacturing and labor costs in China continue to rise and jobs are sorely needed at home, why domestic manufacturers are forced to wrestle with a seemingly endless list of compliance and regulatory requirements.
Right now, home furnishings suppliers and retailers are grappling with California's newly approved flammability standards for residential furniture and the possible impact of California's proposed reforms to Proposition 65… and these are just two examples.
Later this week, I will be moderating a one-day Regulatory and Compliance Summit at High Point University that will feature experts in these fields to help us better understand the new proposals and regulations. (Click here for details on the conference.)
I am no compliance expert, but this much I can tell you: When it comes to compliance, ignorance is not bliss… it is downright dangerous.