Sourcing Strategies by Tom Russell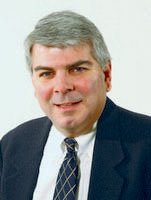 Sad chapter develops for iconic youth furniture lines
April 25, 2014
Just before – and shortly after – the April High Point Market, the industry got some unfortunate news about two iconic youth furniture brands, Young America and Lea Inds. Both lines are up for sale as their parent companies decided they simply weren't performing to expectations.
For Young America, time is of the essence as the company is looking for a buyer before ceasing production over the next several weeks. For Lea, an import model, there is a little more leeway as the decision to sell doesn't involve shutting down a plant. While it was once mostly made here in the U.S., Lea is now mostly imported.
The irony here is that neither model ultimately worked for these companies although they were at one time the most important brands in the youth segment. There are some customers that likely still view them in that light.
But each obviously has had challenges. For Young America, the line did not have a rate of sale that covered the overhead of running a domestic manufacturing operation. Despite all the positives, ranging from variety of finishes to safety and environmentally friendly features, the domestic model just didn't work for Stanley or its shareholders. With so much competition in the youth segment – particularly import competition – there just wasn't enough demand at its upper- middle price points.
Lea is another matter. As an import line, it had some pricing advantage in the marketplace. However, there were some perceived missteps along the way, too, most notably with the company's licensed Nickelodeon line that featured Dora and Sponge Bob-themed bedrooms. What was a much-touted novelty during its launch, ended up being just that – a novelty that ultimately didn't pan out at retail.
Then last year, just as it was moving on from the licensing issue, the company announced it was recalling 63,000 youth beds, one of the largest youth recalls in recent memory. While the company dealt with this matter swiftly, it surely had an impact on its image. La-Z-Boy's intention to sell the brand makes it clear it has yet to fully recover.
These are two different lines with two different sets of challenges, yet in the end one resulting sad chapter for the youth segment. Will these lines reemerge with new owners? Will other companies emerge as the new leaders in youth furniture? Or have they already done so? What do you think?