From Fabric to Frame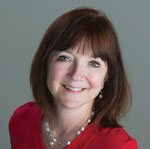 When Mom wants a sofa…
May 13, 2014
One of the great things about not being famous is anonymity — the type of anonymity that allows one to walk into a furniture retail store to take a look at what's on the floor and to experience customer service firsthand. These unscheduled excursions offer a rare opportunity for those of us immersed in the furniture business to put on a different hat and see the world of furniture from the consumer's viewpoint, often illuminating why some stores continue to perform well even when consumers are reigning in their spending.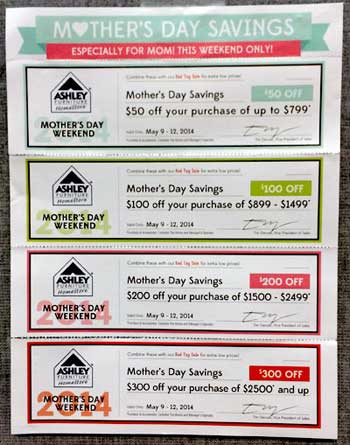 Following a recent visit to a large fabric manufacturer, I decided to take a look at three different furniture retailers in the same area. I won't name all of them, but one certainly deserves a public "way to go!" for reasons that will follow.
The first visit was to a large retail destination with numerous brands represented under one sprawling roof. For a Friday afternoon, it wasn't very crowded, but the greeting was friendly when I entered and the reception attendant provided a great overview of where specific products could be found.
For each manufacturer represented, window displays offered a pretty good visual overview of the product inside. However, in most areas (approximately eight out of ten), I wasn't greeted by a salesperson at all after entering, and while I enjoy relaxed store-browsing a great deal, no one offered any reason for me to seriously consider buying that day. There was one exception — a salesperson who let me know about a discount on accessories and who was very friendly and approachable in her offer to assist me if needed.
At another multi-gallery retailer, the greeting was again warm, friendly and relaxed — a great way to kick off the visit. However, as I wound my way through the huge complex, I was not approached again for any kind of follow-up. To reiterate, I understand that no one wants to be hounded by salespeople, myself included. But this was an opportunity for someone to convince me that I should buy now, not later, and to transform "just looking" into "well, yes, maybe you're right, I should think about buying this now instead of later." It didn't happen.
Now for the third visit — the one I'll name. I walked into an Ashley Furniture HomeStore, and it quickly became apparent that the sales staff knew they had a limited, valuable opportunity to make a sale.
After entering, I was immediately approached by a friendly gentleman who welcomed me, said he wasn't going to stalk my every move and then offered up an 8 by 11 page of coupons, all good only for the Mother's Day weekend and ranging in savings value from $50 to $300. This salesman smiled, said he'd catch up with me halfway around the store and pointed out specific style areas — modern, transitional, traditional. With yet another friendly smile and a nod, he encouraged me to take a look with coupons in hand.
He did so many things right.
First, he made me feel welcome and established a connection. Next, he offered information, appealing to my style preferences for feathering the nest by pointing out all the key design categories that were available. Finally, he created a sense of immediacy — an idea that it was better for me to act now than later. Whether or not I really did want a sofa for Mother's Day, the Ashley rep prompted me, and the other shoppers in the store, to think about buying. (Hey, what a great present! And…it's $300 off this weekend to celebrate mothers everywhere!)
It's not rocket science, but it was working. People were buying — and enthusiastically.
If you're still skeptical, take a look at Ashley's numbers in our Top 100 list that publishes next week. Consistently ranked as a top retailer, the company understands that there has to be a compelling reason for people to purchase furniture in a marketplace where so many other products compete for the same dollar. Every consumer visit is an opportunity at Ashley, and they make the most of it.