Sourcing Strategies by Tom Russell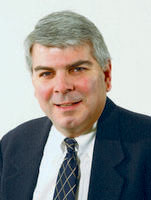 Valor American Home still seeks support
May 30, 2014
During the April High Point Market, visitors may have seen a story I wrote about Austin Rese, a well-known industry designer who has launched an interesting made-in-America initiative that promotes U.S.- made furnishings.
Rese has been at this project for the past several years, and earlier this year developed a website to sell some of the products – ranging from upper-end accent and occasional furniture and seating to rugs and lighting – directly to consumers.
Yet despite all his efforts, including promoting the concept through an article in Furniture/Today, not one piece has sold. (In case you haven't seen the story, e-mail me at trussell@furnituretoday.com and I will send you a pdf version)
Rese hasn't given up. In addition to his regular job as an interior designer, he maintains and updates the website, www.valoramericanhome.com, and talks up the concept in conversations with folks in the industry.
Unfortunately, he doesn't have a marketing budget to spend to promote the idea the way he would like. Banks and venture capital firms haven't come through with funding. Rese noted that government agencies such as the U.S. Small Business Administration also haven't been much help, despite the government's talk about supporting Made in America.
Rese remains passionate about the subject. He wants to promote made- in-America furnishings to support U.S. jobs.
Yet as we have seen with the demise of companies like Linwood Furniture, Lincolnton Furniture and, most recently, Young America, not enough consumers are willing to pay a premium price for such products despite their many positive attributes.
Obviously, some U.S. manufacturers – both in upholstery and case goods – are still doing well. But it sounds like it will take more marketing support to get the word out – particularly to younger consumers in the market for home furnishings – about the U.S.-made products that Rese is trying to promote.
Is Made in America still important as we think it is?