Editor's Desk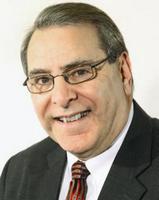 Sales: 'A Tale of Two Cities'
June 6, 2014
Whenever I look at the paradigm shifts altering the retail landscape, I can't help but think of the opening lines to "A Tale of Two Cities": "It was the best of times, it was the worst of times….. it was the spring of hope, it was the winter of despair, we had everything before us, we had nothing before us…"
Although Dickens wrote those lines in 1859, they can certainly describe today's retail landscape.
According to Shopper Track, domestic retailers this past holiday season captured only about half of the holiday foot traffic that they did three years ago. And this decline came during a period when consumer confidence was not only rebounding, but actually increasing.
During that same 2013 selling season, ComScore determined that online spending enjoyed double-digit growth as more and more shoppers evaluated and bought products online.
Further underscoring the impact and sheer volume of online sales were serious delivery glitches by both UPS and FedEx, both unable to keep up with demand.
So, when discussing the future of leading brick-and-mortar furniture retailers, is the large lady singing?
Absolutely not! In fact, if you read our most recent 2014 Top 100 report, you will realize that Top 100 retailers actually posted sales increases in 2013 of almost 8%.
And while that growth was not as robust as the almost 10% gains this segment realized in 2012, last year's growth marks the fourth consecutive year that the Top 100 retailers moved ahead.
When I think about what is fueling their growth, I wonder if some of the Top 100 retailers have actually not seen some growth because of some of their online retail competitors.
Realizing that shopping online has elevated the consumer's expectations, brick-and-mortar stores are enhancing online presences by allowing shoppers to buy on their sites, and then pick up at the store.
Many of our Top 100 retailers are also investing in RSA training to enhance the in-store experience.
Meanwhile, online retailers continue to take on more and more of the elements of brick-and-mortar retailers.
So, at the end of the day, who wins? For the time being, I'd say it is the consumer.