Bedding Today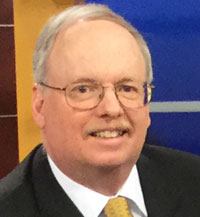 'Trustability' can help industry boost standing
June 6, 2014
One of the big ideas that emerged from our recent Bedding Conference was that of "trustability," which keynote speaker Don Peppers defined as "proactive trustworthiness."
That new standard of business practices, one embodying "extreme trust," caught the attention of many of you in the audience with us a few weeks ago at the Omni Orlando Resort. We heard a number of bedding leaders talking about trustability, and that's a good thing. We can build a stronger industry by building our trust with consumers.
Peppers, one of the world's leading authorities on customer-focused business strategies, said that trust-ability will soon render previously accepted marketing practices as "untrustable." Among those practices, he said, are profiting from a customer's error, failing to notify customers about key business issues and using tricky pricing or renewal terms.
I wonder which of our bedding practices will soon be viewed as untrustable. Warranties that far outstrip the comfort life of our products? How about sales offers that come with paragraphs of fine type? How about mattress return policies that aren't really designed to help consumers return mattresses? What about the ways that consumers can lose the protection of their bedding warranties?
As a good keynote speaker should, Peppers challenged the industry to follow a higher standard. His talk was one of several at the conference that should give retailers — and producers and suppliers, too — food for thought.
Elsewhere in this issue you will find stories on all of the speakers who took to the stage at the Bedding Conference, which once again brought a strong cross-section of industry leaders together. Several of the industry's largest retailers were in the room, as were leading producers and top suppliers.
We will be exploring some of the issues and companies that came to the fore at the conference in columns and news stories in upcoming issues. Heard of Tuft & Needle? You will.
For now I would like to thank the business partners who made our latest Bedding Conference such a big success. HSM, our headline sponsor, this year brought an Austin Powers impersonator to the conference who sparked plenty of laughs with his spot-on performance.
We also thank King Koil, which sponsored Peppers' keynote speech and also sponsored the awards dinner. King Koil President Dave Roberts was in fine form in his video presentation, which this year featured his retelling of the Rocky story, complete with egg milkshake for breakfast.
Leggett & Platt again hosted one of our cocktail parties, and Serta once again hosted the other. Both afforded great networking opportunities, a highlight of the Bedding Conferences.
Our other sponsors included Deslee Clama (our video sponsor), Therapedic, Wright Global Graphic Solutions, PureCare, Protect-A-Bed, Restonic, Englander, Spring Time, Spring Air, Kingsdown, E.S. Kluft, Enso Sleep Systems, Dormeo, Reverie, MatTech, Marshall Mattress, Revive Sleep, Protect-All, bed-gear, Uniters, Nationwide, Dream- Fit, Storis, Fortiva/YBuy, Tempur Sealy International, Simmons, International Market Centers, Sierra Sleep, Ergomotion, Boyd Specialty Sleep and UL.
Thanks to all of our sponsors for helping us stage another successful, well-attended conference.