Editor's Desk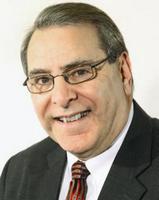 Don't believe all the polls
July 8, 2014
Last week, we ran a story online noting that Stanley Furniture will halt production of its Young America division of youth furniture this month.
When the final pieces roll off the company's assembly line, it will signal the end of a line of youth furniture that had thrived for almost three decades.
Equally as sobering, the shuttering of the 500,000-plus-square-foot facility in Robbinsville, N.C., also symbolizes that Americans may simply not be willing to pay big premiums for goods made in the U.S.
Last year The New York Times published the results of a poll that determined that almost half of the consumers surveyed, 46% to be exact, said they would pay a premium for a comparable item made here.
Therefore, on paper, Stanley's Young America division should have taken off like a kid in a candy store.
From a production and marketing perspective, the company appeared well positioned for what should have been an easy layup. It enjoyed a seasoned and well-trained production and manufacturing staff, it had invested millions of dollars in a facility that even competitors called state of the art, and it also brought the cachet of the Stanley Furniture name to the party as well.
So, what happened? I think a big issue for Stanley was the fact that consumer polls are not always in sync with actual consumer spending traits.
Cribs being produced in Robbinsville retailed for $800 or more. While it may have felt good when polled for consumers to claim they would pay more for a domestic product, it appears that when it was time to actually open that pocketbook, it felt even better buy a crib for half that amount, or less.
A number of retailers confirmed that when business is dicey, they try to minimize risk and boost sales by selling the consumer what she wants, which in this case seemed not to be a much more expensive crib.
Perhaps the lesson here is that, when it comes to surveys regarding consumer spending, talk is cheap.
But even so, hats off to Young America for the vision and investment to offer consumers a choice.