Bedding Today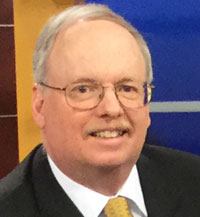 Bedding specialists on ascent despite 'mediocre' year in 2013
July 8, 2014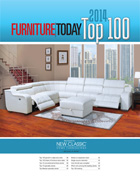 Top 100
I have it on good authority that leading bedding specialty retailers last year suffered a "mediocre sales performance overall." But I'm going to challenge that assessment nonetheless. Bedding seldom turns in a mediocre performance, and I don't think it did last year.
The 10 bedding specialists on Furniture/Today's Top 100 U.S. Furniture Stores list, which we published in our May 19 print issue and which can now be purchased here, collectively recorded a 7.6% sales gain last year and boosted their store count by 273 stores. Those sound like pretty good numbers to me.
But, as my colleague Clint Engel noted in one of his stories in the Top 100 package, the bedding specialists have been blowing away all other subcategories of retailers for years with "outsized sales gains and explosive store growth." And last year's 7.6% gain by the bedding specialists was one of the weakest sales performances by any subset of retailers, he noted. That led him to the conclusion that the bedding specialists' overall performance was "mediocre."
My gentle rejoinder to that would be: Mediocre compared to a 22.9% combined sales gain the previous year? Mediocre with a net store gain of 273 stores? Mediocre when all but one of the 10 bedding specialists on the Top 100 list had sales gains last year, and all but one added stores?
Bedding remains on the ascent, even when compared to some of the eye-popping gains that leading bedding specialists have recorded in past years. Growth, dear readers, is growth, whether it comes in new stores or sales gains.
Now I will concede the point that the 7.6% growth rate the bedding specialists registered last year was eclipsed by the growth rates of several other types of retailers. But were those other retailers up against a 22.9% combined sales increase in the previous year? I think not.
I guess that bedding is becoming a victim of its own considerable success over the years, but we should still not dismiss the significance of single-digit sales gains, which eight of the 10 bedding specialists on the Top 100 list recorded last year. Those increases ranged from a high of 7.1% to a low of 1.9%.
There is a tyranny to comparisons. The bigger the gains in one year, the harder it is to top them next year. The top bedding specialists' performance last year was a reflection of tough comparisons last year and "some digesting of the earlier growth," as industry guru Jerry Epperson told Clint.
Those are good points to keep in mind. Bedding keeps setting the bar higher, and keeps topping that bar, for the most part. That's the big picture.
The big picture for the bedding specialists also includes the amazing growth story of the biggest bedding specialist of them all: Houston-based Mattress Firm. It moved from the No. 6 position on the Top 100 list into the No. 5 position on the strength of an 18.8% sales gain, which was accompanied by the addition of 146 stores. Mattress Firm is on a sizzling growth curve as it reshapes the bedding retail landscape.
Now at some point Mattress Firm will be unable to keep posting double-digit sales gains as compared to double-digit sales gains the year earlier. That is just the course of normal business. Retail bedding growth doesn't occur in straight lines. Some years (like in 2012) it comes in big chunks and some years (like last year) it comes in smaller chunks. But growth, even if it averages a "mediocre" 7.6%, is still a positive.