Editor's Desk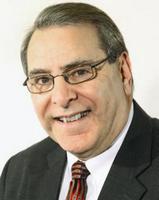 Collaboration: Everyone Wins
July 15, 2014
Not that long ago, the quickest way to raise eyebrows in the corporate arena was to suggest that instead of slugging it out, competitors should work together.
While the idea seems counterintuitive, it appears to be getting an increasing amount of acceptance, especially as running a business and chasing profitability becomes harder to do.
A few weeks ago, I had the pleasure of moderating and hosting Furniture/Today's fourth annual Logistics Conference at AmericasMart in Atlanta.
Based on the speakers and panel sessions, I was planning to hear lots about the online retailing, ocean freight issues, trucking challenges, home delivery issues and more.
And while we did have lively presentations on those topics, the idea of transparency and collaboration kept coming up time and time again.
In his keynote address, Dave Nielsen, co-president of online giant Overstock.com, talked about all of the collaborative things his company does when it partners with suppliers.
His message was that by doing things to make his vendors better, Overstock.com becomes better itself. If you want to read more of his comments, look him up on our website.
The concept of collaboration also came up repeatedly during a panel we dubbed "Supply Chain 2020: What will it look like?" That panel, which featured Jack Hawn of Zenith Global Logistics, Tom Erdman of Handy Living, John Lomax of Heritage Home, John Reigle of Morris Furniture and Greg Brinkman of W.S. Badcock, mentioned the idea of collaboration a number of times.
This panel predicted that more and more retailers will turn to delivery partners with multiple distribution centers in order to get products to specific ZIP codes more quickly and efficiently.
They also saw greater internal collaboration in the form of the back room (the logistics and supply chain functions) talking to the front room (the retail showroom) regarding product availability, location, etc.
It got even more interesting when the group predicted that we could see more competitors sharing facilities, delivery and shipping carriers to enhance the customer experience.
Keeping your friends close and your enemies closer could take on a whole new meaning.