Editor's Desk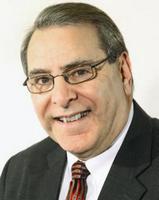 Staying in Motion
July 23, 2014
You can describe the home furnishings industry any way you please, but please don't ever call it stagnant.
Case in point: Just as one major furniture maker is planning to wind down domestic production and turn off the lights at one of its divisions, Vanguard Furniture has announced that it's ready to flip the switch on expanding domestic manufacturing by investing some $500,000 to open an upholstery facility in Carroll County, Va. (read past story)
The 40-year-old company, which makes high-end upholstery and case goods, currently employs some 500 people and will bring that number up to about 700 when the Virginia plant is up and running.
Vanguard, which now operates five facilities in Conover, N.C., and a 40,000-square-foot showroom in High Point, said it was fortunate that the company was able to find an existing facility in Virginia that was suitable for its expansion.
The company got its start with a whopping two employees who were said to have built one perfect chair and obviously, that got them off and running.
But while one perfect chair may have put them in the game, Vanguard has never sat on its laurels.
The company has also gotten high marks for not only giving customers a host of choices, but for also being extremely eco-friendly. When I last checked, the company was recycling upwards of 95% of its post-manufacturing waste.
And back in 2010, Vanguard started with Orion Energy Systems to remedy outdated lighting systems in its manufacturing facilities. By being the first furniture maker globally to employ Orion's smart consumption system, the company was able to reduce its annual electric bill by more than half.
Vanguard has also done a good job embracing and incorporating lean manufacturing, which in today's price-driven market helps support the bottom line.
Another behind-the-scenes aspect of the company that I think has played a role in its success is the fact that, in addition to being design and fashion-driven, Vanguard has also earned a strong reputation for being a firm with firm family values at the helm.
My call is that Vanguard continues to win because the company that started with one perfect chair has decided to never sit still.