An Inside Look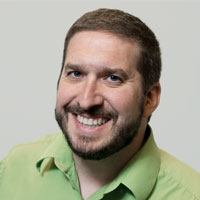 Kalaty, Amer make move to Vegas
July 29, 2014
The rug sector continues to grow in significance in Las Vegas as distributors realize the importance of having a space in which to interact with retail buyers in the western U.S.
Two more rug vendors have made the investment to open new showrooms in the World Market Center for this week's Las Vegas Market.
Hicksville, N.Y.-based Kalaty joins Amer Rugs as new tenants on Building B's fourth floor, a floor with a number of key rug distributors, including Loloi, Jaipur, Momeni, Harounian Rugs International and more.
While both rug companies will make their Vegas debut, they're treating this week as more of a soft opening with bigger plans set for the January 2015 market.
"We are planning to do our major grand opening at the January show because that's going to be the main show," said Ramin Kalaty, vice president of Kalaty. "We're doing a soft opening, per se, in July as we explore how it is. We'll do our major opening and promotions in January."
Bart Gilleland, director of operations for Amer, said the Norcross, Ga.-based manufacturer felt it needed to do more in the western U.S.
"It's kind of a Catch-22. We were under-assisting our representatives there and we were under-represented in general (in the western states)," he said. "It was a both ends situation."
Now Amer is showing in B-431 in a space previously occupied by Colonial Mills, with potential to expand in future markets.
"Our move there happened quite simply because we were there and the right space came available. We were looking for at least two years," Gilleland said. "We like the idea of being around other rug vendors because there's certain logic to it. Those major buyers that do come in don't want to have to walk a half mile in between appointments."
How to create more of a presence in the western states was a similar issue facing Kalaty.
"We've been debating to go there or not for some time. For years, we've been trying to go there. We never found it as one of the markets we can penetrate into but now with the variety of merchandise and the diversity we have, we have decided to go to the West Coast market and explore it," Ramin Kalaty said.
Kalaty said his family's company also wanted to be on B-4. The opening it needed happened earlier this year and it landed nicely in space B-455.
"In the past, we asked to be on that floor but there were not that many spaces available. When Shaw Inds. got out of the rug business, we took over that showroom," he said.
And now buyers visiting the market in Las Vegas have two more options in a category that continues to become more and more vital to retailers here.