Bedding Today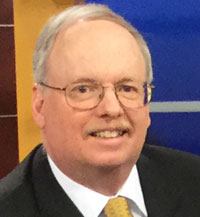 Research reveals sex secrets, shows beds host many activities
July 29, 2014
This week we get right to the racy stuff: Sex secrets of Millennials, Gen Xers and Baby Boomers. Yes, consumers in all of those groups are having sex on their mattresses. Who knew?
Thanks to our fearless research department, which recently tackled some intriguing sex questions with our research partner, Apartment Therapy, we can now compare the sex lives of Millennials, Gen Xers and Baby Boomers, at least as they relate to mattresses.
And we can confidently report that (alas) age does make a difference here. Millennials are having more sex on mattresses (once a week or more for 81% of respondents) than Gen Xers (75%). And both of those groups are having way more sex than those tired Baby Boomers, just 61% of whom report having sex in bed once a week or more.
The details of this fascinating study can be found here, where our Dana French summarizes the findings. She explains why we conducted this research, which actually looked at not just sex on mattresses but at all of the activities in which consumers engage in bed.
As you might suspect, the list is long.
And therein lies the opportunity for the mattress industry. While some sleep experts say that mattresses should be used for just two things — sleep and sex — the reality is that consumers have turned their mattresses into reading nooks, home offices, music dens, TV stations and even dining rooms — 21% of Millennials and Baby Boomers report eating in bed once a week or more. Look out for that lobster claw.
So today's mattresses are performing yeoman duty in the bedroom. And that means that savvy retailers need to present the mattress as much more than just a sleep surface.
As Dana noted in her story, adjustable beds are an obvious play here, as they enable consumers of all age groups — not just the older set — to customize their positions in bed, lifting the head for computer work, TV watching and reading, and perhaps elevating the feet, too, to take some stress off the back. And pillows quickly come into play, giving consumers the chance to create a custom comfort zone for their activity of the moment.
Many of the activities consumers are engaging in in bed are tied to smartphones, tablets and computers, so charging stations are obviously important, as adjustable bed makers realize.
Those long lists of activities we note also bring an added responsibility to the retail sales associate: To explain the importance of "powering down" before turning the lights out. Those phone, tablet and laptop screens tell the body to stay alert. It's important to unplug from our wired world to give our bodies a chance to wind down. Good sleep hygiene is vital for a good night's sleep.
Now go and check out Dana's report. This is important mattress research, with broad implications for mattress makers and mattress sellers.