Editor's Desk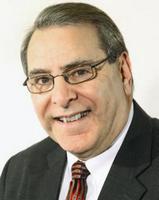 Your millennial game plan?
July 30, 2014
For years, whenever I walked the aisles of the Vegas market, or any of the furniture markets for that matter, I used to see the venue populated by two distinct groups: the exhibitors, a.k.a. the sellers, and the retailers, a.k.a. the buyers.
But for some reason, this time out, I find myself thinking of them less as separate groups and more as a single homogenous group that buys and sells. Since the majority of exhibitors import products, they buy goods with the goal of selling them to the retailers attending the show.
And the retailers, for their part, buy goods with the hopes of selling them to the consumer.
The parity doesn't stop there. Both groups — with good reason — have expressed lots of interest in selling to the Millennials.
And why not? Studies from companies like Accenture suggest that the 80 million Millennials in the U.S. are spending some $600 billion each year. And if that isn't enough to grab your attention, Accenture says that when the Millennials come into their own in 2020 they are expected to spend $1.4 trillion annually.
Assuming those numbers play out, it is easy to see why suppliers and retailers alike are looking for ways to connect with these folks.
But before we all go somewhere to celebrate, take a good look at recent studies from the NPD Group, Accenture and the Shullman Research Center. The reports suggest a good news/bad news story when it comes to potential Millennial customers.
The good news is that this group loves to shop and actually shops quite frequently.
The not-so-good- news is that due to being very selective and economically challenged, they buy at a much lower rate than older consumers.
The Shullman study also found that even the more affluent Millennials, those with annual incomes of at least $75,000, aren't big spenders. According to the report, more than half of the more affluent Millennials reported that their last luxury spend was $250 or less. That finding was reinforced, in part, by NPD's study that found Millennials to be big fans of dollar stores and other off-price channels.
On paper, we have six years before they hit their financial peaks. In reality, what's your game plan to be ready for them when — and if — they show up at your store?