Clint's Notes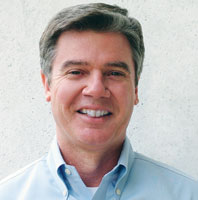 Is furniture ripe for the sharing economy?
February 25, 2015
Here's something to keep an eye on. The other day, Furniture/Today received an email from Gorilly, a new online shopping service that could become the Uber or Airbnb of furniture.
The San Francisco-based company lets consumers "try before they buy" by essentially turning previous buyers of products into showroom operators of sorts. Thinking about buying an Oru Kayak but can't find a local store? Check out the listings on Gorilly.com to see if a previous buyer in your neighborhood is available to show you the very kayak you're interested in.
If you end up buying direct from Oru, that consumer who helped you out gets a commission from the company and so does Gorilly.
It may not be an 800-pound Gorilly just yet, but it is a pretty cool idea holding out the prospect of disruption for the typical selling model. To date, Gorilly listings appear confined to greater San Francisco and Los Angeles and they're a bit sparse, but the company plans to expand into other markets soon. Also, there are only a handful of companies represented on the site, but two of them are furniture sources — Ethan Abramson and Semigood Design, with more coming, Gorilly Co-Founder Ted Horan said.
Could Gorilly wind up becoming a tool for pure-ecommerce players — Wayfair, for example — a new way for them to break through to consumers who insist on touching, sitting and tapping tabletops before they buy? And if that's the case, and Gorilly turns into the furniture industry's Uber, will the local furniture retailer become the equivalent of an angry cab driver?
That's not what the company sets out to do, Horan told me.
Gorilly is dealing with the brands themselves right now, "helping the small guys who make great stuff" (but who can't afford retail real estate) get their product and the word out by leverage existing customers as showrooms. Its site is not populated with products that are easy to find in your local store.
Nevertheless, Gorilly may be an early version of a new furniture sharing economy.