Furnishing Ideas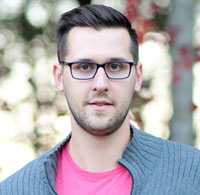 Starbucks' lesson for independent bedding retailers
July 16, 2015
My local coffee shop has a sign that says, "Friends don't let friends drink Starbucks" posted behind the counter.
I often overhear the barista's snide remarks about "Starbucks, the evil coffee corporation". I've always found this attitude a little curious. After all, without Starbucks, small independent coffee companies wouldn't be charging three bucks for a latte. It's also possible that they may not have a business at all if not for the impact Starbucks has had on the American coffee drinker.Starbucks created a story that people were (and still are) willing to pay money for; a story that every small coffee shop in America benefits from today.
In the bedding industry, Tempur-pedic created a similar opportunity for retailers and other bedding manufacturers to sell $2,000 plus mattresses. The big retail guys (eg: Mattress Firm, Rooms To Go) spend millions of dollars every year that "chum the waters" for independent retailers.
I believe the biggest competitor for independents isn't the "big guys", it's they way they think about the big guys. I love Mark Quinn's take, "We are not competing with each other we are competing with vacations and home remodeling among other things."
Instead of complaining about how Mattress Firm is putting a store on every corner and how aggressive the Rooms to Go financing offers are, maybe we could consider what these companies and others like them afford for small business. If the big guys don't exist, neither do many of the small guys. The demand, visibility and awareness that national brands create is a massive opportunity for the independent retailer; thereby strengthening the industry as a whole.
If you're an independent retailer, think about all the ways your disadvantages may really be advantages in disguise.
4 disadvantages that are really advantages for independent retailers
Scale: There may be more awareness in the market for national retailers but you have an opportunity to be more nimble. Focus on flexibility over size.
Structure: National retailers may have HR, PR and Ad firms helping them with their message but nothing can compare to the customer loyalty that human connection creates. Consider how you might provide more personalized service.
Visibility: As the saying goes, "It's not who you know, it's who knows you". Don't worry about the companies that have hundreds of locations, focus on creating a 60-mile monopoly around your store. That's the only monopoly you should care about.
Advertising budget: You will never compete with the advertising budget of a publicly traded company. So, think of ways to take advantage of the ad dollars the competition is spending. When they chum the waters, join the feeding frenzy.
Sometimes things that may feel like disadvantages are actually advantages in disguise. How can you turn your disadvantages into advantages?