Bedding Today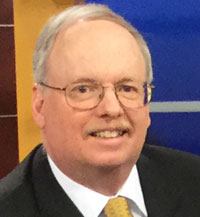 Nine things I liked in Vegas and one thing I really hated
February 9, 2016
Things I liked at the recent Las Vegas Market:
The revamped showroom at Pure Talalay Bliss, formerly Pure LatexBliss. The showroom looked like an elegant art gallery, with compelling black-and-white photographs showing beautiful men and women leading active, luxurious lives. The latex beds shined in that setting.
The new showroom at Protect-A-Bed. The ninth-floor showroom in Building B was expansive, and featured two striking lifestyle displays as you entered the room. Those displays set the tone for an airy presentation of products, which included a new smart pillow.
The new "performance mattresses" at bedgear, which present a different take on mattresses from a company that celebrates thinking differently. The line uses terminology from the car industry – suspension, drivers and passengers – to help set itself apart. The black ticking delivers a unique look.
The doughnuts in the bedgear lounge outside the company's showroom. Yes, I know they are high in carbs (alas), but they looked so good that I had to have one. "Sleep fuels everything" a bedgear sign says, accurately. To that I would just add: "And doughnuts fuel everything else."
The excitement in the adjustable bed category, the hottest segment in the industry these days. Leggett & Platt and Reverie both introduced designs that dispense with retainer bars, while Customatic Adjustable Bedz showed some new looks, Simmons and Serta each debuted smart adjustable bed bases, and Therapedic showed an adjustable base paired with a bed-in-a-box offering.
The buzz in the vibrant Malouf showroom. The company's sleep accessories, including new peppermint and chamomile-scented pillows, were attractively displayed, and the producer complemented its introductions with cuisine from its own chefs. A top-shelf beef taco was the perfect pick-me-up when I stopped in one morning.
The snow in the Tempur Sealy showroom. The company hung huge snowflake designs in its showroom to tout its new cooler-sleeping Tempur-Pedic Breeze line. I never thought I would see snow in Las Vegas.
The high-energy concert put on by John Legend at a private event hosted by Serta Simmons Bedding. Michael Traub, SSB's CEO, was the polished host for the classy evening. Yes, it was a "Legend-ary" event.
The enthusiasm in bedding showrooms across the market. Moods were upbeat, product and marketing excitement was high, and the outlook for business this year was strong.
And there was one thing that I hated: Losing my wallet one night. If you found my wallet, it's not too late to send it back to me. You can keep the cash, but there is one thing I really want back: My Starbucks Gold Card. I'm lost without that long-time companion.