#MattressTags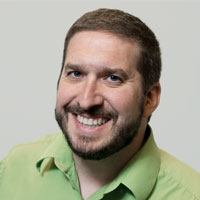 #MattressTags: The domino effect
April 8, 2016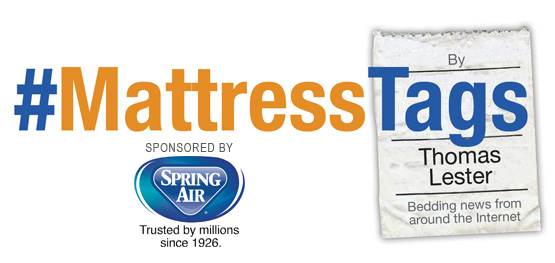 We all fall down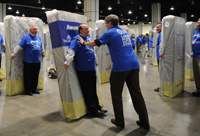 Aaron's a rent-to-own heavyweight, recently added another title to its credit: Guinness World Record Holder. The Atlanta-based company set the record for the world's largest human/mattress domino chain, as 1,200 Aaron's associates (and mattresses) participated during the company's National Managers Meeting at the Gaylord National Resort in Washington, D.C. on March 23. As part of breaking the record, Aaron's donated all 1,200 mattresses to A Wider Circle, an organization focused on ending individual and family poverty, and to the Sasha Bruce and Wanda Alston youth homeless shelters.
"Breaking a Guinness World Records title has been a great team building event for the 2,000 associates we have attending our National Managers meeting this week," said Aaron's CEO John Robinson. "However, the significance of this event is that through the generosity of our manufacturing plant, Woodhaven, and our ACORP stores, we are able to provide 1,200 beds to needy families in the D.C.-area. Our associates had great fun participating and knowing their efforts support our mission of giving back to our communities."
---
It pays to sleep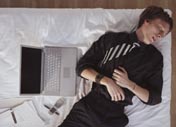 Fun story here, courtesy of CNBC. Aetna's Chairman and CEO Mark Bertolini pays workers to catch a few winks.
According to the report, Bertolini started the incentive-laden program as a way to encourage Aetna employees to get more sleep.
"If they can prove they get 20 nights of sleep for seven hours or more in a row, we will give them $25 a night, up $500 a year," he said.
Fitness trackers are among the ways Aetna helps workers keep track of their sleep.
---
The wisdom of experience
Now you realize :) #sleeping #humor pic.twitter.com/dsdIfNqUNd

— Mattress Outlet (@Wmattressoutlet) April 5, 2016
---
Mattress History 101
The History of the Mattress https://t.co/JV1YkuhnI3 pic.twitter.com/0crz4IhqDB

— Johnny Janosik (@JanosikInc) April 5, 2016
---
Myths and misconceptions
8 Things You Need to Stop Believing About Sleep! #NationalEverythingYouThinkIsWrongDay. https://t.co/9MEKZC71SG

— Paramount Sleep (@ParamountSleep) March 15, 2016
---
Wanted: #MattressTags
We hope you enjoyed this installment of #MattressTags. It was fun putting it together. With that said, more links=more fun, so if you see something that would be a good fit, feel free to send it to tlester@furnituretoday.com or tag it with #MattressTags on Twitter.