An Inside Look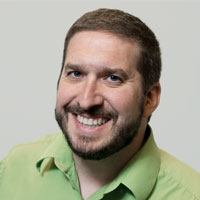 You're joking, right?
April 1, 2016
Looks like the home furnishings industry isn't immune to the fun of April 1.
All day today, we're keeping a running tally of the best April Fool's Day posts on Twitter. Check in often to see the latest.
---
Happy Freebie Friday! Boy, do we have something special for you this Friday! A Limited Edition, One of A Kind,... https://t.co/9Z3Pd8C297

— Harkness Furniture (@tweetHarkness) April 1, 2016
---
Welcome to the NEW Apt2B! After 5yrs we've decided to pivot a bit with a new direction in furniture + decor https://t.co/HOwPuN051R #startup

— Apt2B (@Apt2B) April 1, 2016
---
We're proud to introduce the first ever La-Z-Boy clothing line! Coming soon to a mall near you! pic.twitter.com/xaFEfbJsVa

— La-Z-Boy (@lazboy) April 1, 2016
---
Join the Club! For one low monthly price, our designers will hand-pick a sofa just for you. https://t.co/7aa2pghIW2 pic.twitter.com/J1TcnoY8Cv

— Wayfair.com (@Wayfair) April 1, 2016
---
After years of development, we're excited to announce our most innovative product to date—the Flower Bed! https://t.co/YwbOYvkVJ0 #mattress

— Malouf Sleep (@maloufsleep) April 1, 2016
---
Buh-bye delivery trucks, hello delivery drones! https://t.co/klgZhFIvLK #AprilFool #aprilfoolsday pic.twitter.com/wEjybwBWK9

— NFM (@nfmtweets) April 1, 2016
---
Major announcement: We're going back to our Waterbed City roots! Shop our new site here.https://t.co/3aK1dSqRbf

— Waterbed City (@CityFurnitureUS) April 1, 2016
---
A reminder from your friends at Stressless, today is #AprilFools. pic.twitter.com/nXpcn73nVi

— Ekornes Stressless (@StresslessUS) April 1, 2016
---
What food do experts suggest sleeping on? The answer may surprise you. https://t.co/tcyuxFxwYA #BeautyrestDeZZZerts pic.twitter.com/lLIJpBNlOH

— Beautyrest (@Beautyrest) April 1, 2016
---
Bet it's been years since you've seen such an awesome website redesign! Tell us what you think! https://t.co/J20X6fZidn #comicsans4life

— Whereoware (@whereoware) April 1, 2016
---
Redefining the "cat nap" one innovation at a time. We're excited to introduce our newest product, the #Cattress. https://t.co/5yPv822h18

— Mattress Firm (@MattressFirm) April 1, 2016
---
Need more seating but don't have room for a #sectional? Introducing the Stacker #Sofa! pic.twitter.com/2ALrASOhOZ

— Ashley HomeStore (@AshleyHomeStore) April 1, 2016
---
And here's a classic one from last year
In case you missed our announcement earlier today on our #Confection line. Press release here: http://t.co/KTZJUQeuNH pic.twitter.com/5BcwH6qRBz

— Oriental Weavers (@OrientalWeaver) April 1, 2015
---
If you see one, let me know at tlester@furnituretoday.com or on Twitter at twitter.com/tlesterwrites.
Have fun out there and remember: if it sounds too good to be true, consider the day.