An Inside Look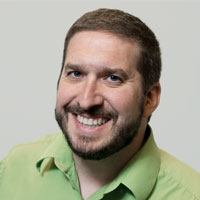 New faces injecting personality into rug world
April 4, 2016
There's plenty of personality already found throughout the rug channel. Add in the lineup of licensees, and that character grows exponentially.
And during the upcoming High Point Market, it's going to grow by two more well-known personas.
Already with a successful foray into furniture to her credit through a partnership with Klaussner, Trisha Yearwood has signed on with Natco Home for a series of rugs that can be seen inside the company's International Home Furnishings Center M-436 showroom.
The Grammy Award-winning singer, best-selling author and celebrity chef is also delving into accessories of all kinds with a simultaneous launch of product through Imax.
The rug launch includes about 100 SKUs of area rugs, kitchen rugs and indoor/outdoor rugs that Natco officials say are designed to complement Yearwood's furniture and accessories and to help tell a more complete home décor story inside furniture stores.
Elsewhere inside the IHFC, showroom D-320 to be exact, Loloi plans to unveil its first set of rugs (plus decorative pillows and throws) designed by HGTV star Joanna Gaines under her Magnolia Home brand.
She is the star of "Fixer Upper," a popular show that follows Gaines and her husband, Chip, as they team to renovate and redecorate homes for families. Each episode is highlighted by a family selecting a home to fix, a reveal of the finished and fully decorated home, as well as plenty of playful banter between the husband-and-wife stars.
Eight rug collections are part of the Magnolia Home by Joanna Gaines launch, including Brushstroke, Chantilly, Drake, Ella Rose, Emmie Kaye, Kivi, Lotus and Tulum.
Yearwood and Gaines have plunged into rugs because they see the value that the category can add to a design and on the retail floor, and they've put their stamp of approval on a series of rugs (and other accessories) that they feel can help retailers tell a better story and sell more.
As retailers and designers peruse their offerings – as well as those from other producers while at market – here's hoping they also understand the fact that rugs matter.