An Inside Look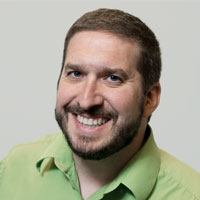 The value of being seen
May 16, 2016
It goes without saying that consumers need to at least see a product before they'll think about buying it.
Sight is perhaps one of the strongest senses in the shopping experience. After all, e-commerce in the home furnishings industry is growing by leaps and bounds, and its activity and success is predicated almost entirely on sight.
In talking with rug retailers about their assortment choices for a story in last week's Furniture/Today, the conversation inevitably turned to display, since all the selection in the world won't matter if it's unseen. All three retailers interviewed said they incorporate racks to showcase the majority of their in-store selection.
Swing-arm racks are the most prevalent, and they're a tried-and-true value. From racks, consumers can see an entire rug in full view and at their own pace. Additionally, it's not uncommon for one-of-a-kind rugs to be shown in stacks on the floor, which offers shoppers a more true-to-life view of how the carpet looks while in its most likely presentation.
Vignettes are also increasingly popular, showing consumers how the rug coordinates with furniture and other accessories. After all, if a consumer can see a setting presented in a store, she's that much more likely to envision it in her home.
Rug producers definitely realize the value of being seen in stores, and they're doing what they can to assist their retail partners to gain more views.
At last month's High Point Market, Rugs America introduced a display system that is based on showing rugs on sliding rails versus the swing arm racks. The model takes up a smaller footprint and offers a straight-on perspective of the rug versus the angled look given by swing arms. Additionally, the sliding racks allow consumers to compare rugs side-by-side.
Ariel Hakimian, vice president of Rugs America, said the company sees this system — available for 20-, 40-, and 60-rug assortments — as a way to offer consumers an "aesthetically pleasing way to view rugs."
Feizy introduced a ladder format, capable of holding 14 2-by-3 samples in a display that only takes up three square feet per ladder. The ladders can be arranged together or alongside vignettes, giving consumers plenty of choices, both in terms of products and in terms of ways to view them.
While they're not technically rugs, Spicher & Co.'s Vintage Vinyl floorcloths are certainly meant for the floor, and the company unveiled an innovative way to show them off — taking inspiration from the record industry. The high-fidelity display system arranges the floorcloths in racks reminiscent of what you might find in record stores and in packages called "albums."
All of these are interesting ways of putting product in front of consumers, which is step one in making a sale.