#MattressTags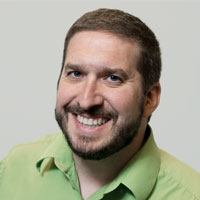 #MattressTags: My quarterback can beat your quarterback
May 27, 2016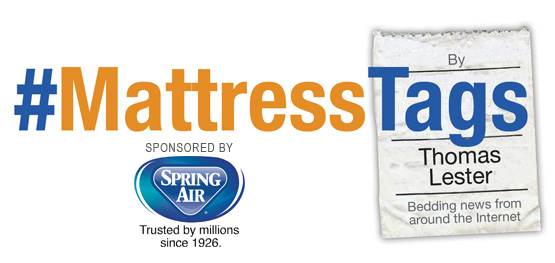 Go team!
During the producers' panel at the 2016 Furniture/Today Bedding Conference held at the Westin La Paloma Resort & Spa in Tucson, Ariz., a good portion of the conversation revolved around football and quarterbacks because of dueling campaigns by Simmons and Tempur-Pedic.
The new spokesperson for Simmons' Beautyrest Black line is New England Patriots QB Tom Brady while New Orleans Saints signal caller Drew Brees signed on to tout Tempur-Pedic's Tempur Breeze mattresses.
Both campaigns have been successful in their early stages, which prompted discussion during a producers' roundtable on the last day of the conference.
Jeff Willard, executive vice president of marketing for Simmons, said the initial spot called for an international man of mystery prior to bringing in the four-time Super Bowl winning QB.
"We created the spot with Daniel Craig or Christian Bale as the top two contenders," Willard said. "After a sales meeting, we thought wouldn't it be crazy if we put Tom Brady in and not a James Bond character? We cast him but we were trying to cast James Bond."
Brees promotes the Tempur Breeze in a series of humorous videos, including one where he visits center Max Unger at 3 a.m. to give him a new mattress.
"Because the product launch was Breeze, we landed on Drew Brees," said Rick Anderson, EVP and president, North America for Tempur Sealy International. "We relied upon engaging with consumers at a different level to break through. Name connection is a great link for us."
Andrew Gross, Serta's senior vice president of marketing, joked that the Hoffman Estates, Ill.-based major might have to see if Jay Cutler, quarterback of the nearby Chicago Bears, is sleeping well.
"Jay Cutler's in need of comfort. It works for our position because I think he's been sacked more than any quarterback over the last few years," deadpanned Gross.
Gerry Borreggine, president of Therapedic, took things a step further.
"A small company like Therapedic, we can't afford Drew Brees or Tom Brady so we're going to sign the redshirt quarterback at Rutgers (the only top level NCAA football team in New Jersey, Therapedic's home state). We don't know his name but we're getting him," Borreggine quipped.
Finally, King Koil's Owen Shoemaker got into the act, bringing up another Brady who had a famous run-in with a football.
"I understand Marcia Brady can throw a football. Maybe we can talk to her," Shoemaker joked.
---
Who does it best?

Does your profession impact how well you sleep? https://t.co/LwFXshSr0M

— ReST (@restperformance) May 11, 2016
---
Rock around the clock?
Fact: The record for the longest period without sleep is 18 days, 21 hours, 40 minutes during a rocking chair marathon.

— Mattress Outlet (@Wmattressoutlet) May 18, 2016
---
Eight is more than enough
8 bad habits that are ruining your #sleep https://t.co/w6IIpb6dTX #health

— Academy of Sleep Med (@AASMOrg) May 16, 2016
---
Freddy Krueger says hello

After a scary movie and we go to #sleep will the monster give us nightmares? https://t.co/ZxvZ1Iid3R

— Restonic (@RestonicBeds) May 16, 2016
---
Send me your #MattressTags
Did you like this edition of #MattressTags? Do you have any ideas for featured items? I'm always on the lookout for the best videos, Tweets and most interesting links and your help is always welcome. You can reach me at tlester@furnituretoday.com or on Twitter at tlesterwrites.