An Inside Look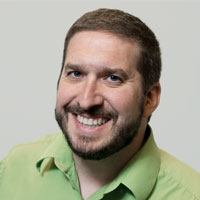 What's gaining ground this summer market season?
June 21, 2016
It's that time again as we prepare for the summer market season.
This week, buyers and designers get their first look at what's new in showrooms at the Dallas Total Home & Gift Market. That show sets the stage for what should be another strong run in rugs.
Next month, more new rugs will be on display at the Atlanta International Gift & Home Furnishings Market, and again at the Las Vegas Market. It's one of the busiest times of the year in the rug world, as manufacturers and importers put their best foot forward and stores send their buyers in hopes of finding rugs that will show and sell well in the latter portion of the year.
While there will be plenty of blues, grays and vintage looks inside rug showrooms in the market of your choice, there's more to see beyond those colors and looks, which have shown considerable staying power and sales strength. They'll continue to do so, and buyers and designers will see no shortage of these hot styles. That said, be on the lookout for:
TRUST IN RUST: As a sort of counterpoint to all of the cool shades in the market today, rusty reds and oranges are showing up in the latest floor coverings. While they're mostly gaining ground in supporting roles as accent colors, they're going to have their day in the sun soon. Look for these shades to continue to emerge during the summer market cycle.
TILE STYLE: Influenced by mosaics from the Mediterranean, rugs that create a pattern or an image constructed from several separate segments are gaining in popularity in rug showrooms. Think Italian, Greek, Spanish or Turkish frescoes. It's a way to bring a slice of that luxurious coastal look of southern Europe stateside.
SOLID CHOICE: Tone-on-tone looks should show well this summer in a range of colors and neutrals. Whether it's slight variations of color to help offset a pattern or an eye-pleasing ombre, producers find that saturating a rug in a series of like colors can create a strong grounding statement.
IT'S IN THE DETAILS: While perusing rugs in showrooms, keep an eye out for complexity of patterns. The geometric styles and lattice looks popular in recent years — while still prevalent — have evolved with more complicated arrangements designed to create lots of visual interest.
As you make your way through the halls at the summer markets in Dallas, Atlanta and Vegas, see how these trends compare to what you're seeing and feel free to let me know what you think is up and coming at tlester@furnituretoday.com.