Bedding Today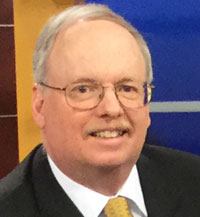 Three exceptional glimpses into the life of Howard Haas
June 22, 2016
I saw Howard Haas at three key points in his long life, which came to an end earlier this month at the age of 92. At each point, he was exceptional.
I first met Haas when he was president and CEO of Sealy, which was then based in Chicago. It was the mid-1980s, and I was the new mattress writer for Furniture/Today. As I walked through the Loop toward Sealy's headquarters that gray fall day, I was nervous about meeting the most important man in the mattress industry. But I got along just fine with Howard, and we quickly established a good working relationship.
Haas was at the height of his bedding powers in those days. In his long career at Sealy, the last 19 years of which he served as president and CEO, he built Sealy into a highly professional company that set the pace in the mattress industry. He filled Sealy's management ranks with talented executives, several of whom — including Bob Sherman, Ed Lilly, Roy Unger, Zenon Nie and Larry Rogers — went on to lead top bedding companies themselves.
He was a great builder of the Sealy brand, steadily boosting revenues and putting Sealy into national TV advertising.
Haas left Sealy in 1986 when Sealy licensee Ernie Wuliger gained control of the company after a protracted legal battle. But, at age 62, he wasn't ready to retire just yet.
Several years later I reconnected with Howard when he was teaching at the University of Chicago's Graduate School of Business. I sat in on one of his classes, admiring how skillfully he led the discussions and noticing how his students respected his insights. Howard was a student of leadership, and he found compelling examples in business and in popular culture, where he was impressed by Luke Skywalker's story.
And then, when his own story was moving into its final years, I saw Howard one final time, in High Point, where he had come for the American Home Furnishings Hall of Fame banquet. That was four years ago, in a packed room at the High Point Market, where I joined several of Howard's former colleagues and friends in the industry to salute him upon his induction into the Hall of Fame.
It had been almost 30 years since we first met, but Howard was still an impressive man.
He had a blunt message for the new owners of Sealy, Serta and Simmons: Let management run the business.
I asked him that night what made Sealy a great company. "Our quality people," he responded, "people who tell the truth and honor their commitments, who set higher standards after each achievement, who care long term about what they do short term and who handle their success without arrogance."
That's a powerful message for us all to reflect upon as we honor the visionary leadership that Howard Haas brought to the mattress industry.
Farewell, Howard. Thanks for the leadership lessons you shared with us all.