Bedding Today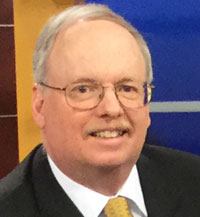 Are underdogs gaining share with quiet online partnerships?
June 29, 2016
Looking for bedding's fastest-growing producers?
Don't look in the usual places. Don't look at bedding's Big Four - Serta, Sealy, Simmons and Tempur-Pedic. And don't look at the well-known bedding names that follow the Big Four, names like Select Comfort, Corsicana, King Koil, Therapedic, Englander, Restonic, Kingsdown, Symbol, Kluft, Ashley and Spring Air.
A number of those venerable bedding brands enjoyed good or even great growth last year, but the real growth stars, as a group, are those that are largely off the radar screens.
That's a key takeaway from my close reading of the 2015 Mattress Industry Report of Sales & Trends, recently released by the International Sleep Products Assn.
A table on Page 5 of the ISPA report reveals the existence of a potent group of producers that posted some eye-popping results last year. Collectively, those producers recorded unit growth last year of 6.8% and boosted the dollar value of their bedding shipments by an even more impressive 9.1%.
Bedding's biggest producers and a good cross-section of Tier Two producers last year collectively recorded unit growth of 3.6% and dollar growth of 6.2%, according to ISPA figures.
But those growth rates, as you can see, were lower than those recorded by a group of smaller producers.
How is that possible? It could be that there is a vibrant group of low-profile bedding makers meeting the growing demand for the bed-in-a-box products that are fueling the online mattress boom.
Make no mistake about it: The online retailers are growing rapidly. Mike Magnuson, the CEO of GoodBed.com, said the online retailers are growing at anywhere from 20% to 50% a year and made the startling observation at our recent Bedding Conference that there are now more than 100 primarily online mattress retailers. That is a powerful growth engine for mattress makers.
Another possibility is that these smaller producers have found profitable niches for other private label bedding lines and branded products in markets somehow overlooked by the larger producers.
Or perhaps those smaller producers are giving retailers a level of service and a quality of customized products that the bigger producers can't match. That's a comforting thought for producers going up against the bedding giants.
I admit that I'm not exactly sure what to make of ISPA's finding that a group of smaller bedding producers collectively managed to outperform the big guys last year.
An underdog success story is always compelling, and the online bedding arena does offer big growth opportunities for producers who align themselves with winning online players. Some smaller producers are undoubtedly growing rapidly thanks to online partnerships that are largely off the industry's radar screen.
But, as I've said in this space before, I have a hard time believing that bedding's biggest producers — with the best-known brands and the biggest advertising and marketing budgets, and with deep sales and management teams — are collectively being outperformed by smaller competitors.
What do you think?