Bedding Today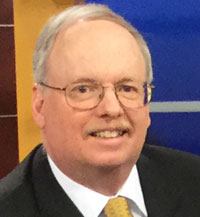 Insiders offer pros, cons on Casper-West Elm deal
July 12, 2016
Casper plus West Elm equals a great partnership between two savvy companies.
That's the view of some senior bedding executives and industry observers that I surveyed following the big news that Casper, the online mattress retailer that has shaken up the bedding industry, and West Elm, the trendy lifestyle retailer owned by Williams-Sonoma, are partnering on a program that will put Casper's friendly mattress in West Elm's 77 U.S. stores by the end of this month.
Casper's clicks are joining forces with West Elm's bricks in what looks like a powerful and compelling marriage. Or has Casper made a tactical mistake? That's an alternative line of thinking.
But first to the positive scenario.
There is a strongly held view in the industry that says the right balance of bricks and clicks will win the day in the mattress derby. In this view, the bricks are needed because the best way to select a mattress is in a store, where the consumer can try out a number of models with the expert help of a highly trained, professional sales person. But the clicks also play a key role in the process, helping consumers learn about various sleep solutions and giving those consumers who like the convenience of shopping online the opportunity to do so.
At the Furniture/Today Bedding Conference, online guru Mike Magnuson, CEO of GoodBed.com, said one way to win in the online arena in the future is by finding "the optimal balance of brick-and-mortar and online."
The right answer, he noted, is "not zero stores."
Casper operates two stores, one in New York and one in Los Angeles, and will quickly boost its store count to about 80 with the West Elm partnership.
With the deal, Casper gains a strong retail partner, one that hasn't focused on the mattress arena but has a great reputation in the home furnishings industry, while West Elm adds one of the hottest mattress brands in the country. Both companies are nicely positioned to benefit from the deal, some insiders say.
An alternative view holds that Casper may be making a mistake with its big push into the brick-and-mortar arena, one that it has largely been running against with its insistence that buying online is a safe, smart thing to do.
By putting its beds in stores, Casper will be competing with other beds on other retail floors. And in that tough competition, its single bed could lose to the wide variety of beds offering a wide variety of different features and feels.
In other words, Casper could lose a major advantage, some of the magic it conjures up with its great website and its PR buzz, once consumers compare its bed feature-for-feature with other beds on nearby sales floors.
On a recent trip to Atlanta, I enjoyed shopping the West Elm store at the spectacular Ponce City Market. I can't wait to check out that store again and to see how Casper the friendly newcomer is faring on the floor.
I suspect many of my friends in the industry will be doing their own checks on how the new Casper-West Elm partnership is unfolding. Yes, these are interesting times in Mattressville.