Bedding Today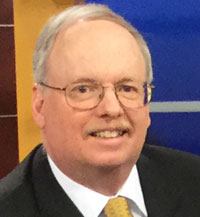 5 tips to help retailers boost bedding sales
July 20, 2016
Business in Mattressville has improved lately, my reports indicate. That's good news for an industry that endured some tough times earlier this year.
So now the question is: How can we maintain our momentum?
Hereby we offer five tips that can help your store make the mattress shopping experience easier. And easier is better.
1. Train salespeople to be attentive and to ask questions. Sure this sounds obvious, but good questions are the key to good sales. Questions are the lifeblood of the sales process, and the information gleaned from them leads directly to the right beds for the customer. One way to get a head start on getting the answers you need: Use the Better Bed Quizzz developed by the Better Sleep Council. Go to www.bettersleep.org to find the quiz.
2. Train salespeople not to hover. If you don't think this is a big problem, think again. Online mattress retailers regularly call out hovering on their websites, and it is a persistent problem. You know some of the solutions: Lie down on the bed next to the shopper, or kneel down when talking to her. Whatever you do, don't look down on your customer, either literally or figuratively.
3. Improve the salespeople's product feature knowledge. Succinctly explaining features and benefits is vital in making the case why this bed is a better fit for the customer than that bed. There can be long quiet periods in most retail bedding stores. Those are great times for salespeople to brush up on their product knowledge.
4. Improve the online research experience for consumers. If you don't understand why this is important, you've been in a cave somewhere. Most consumers go online to do mattress research, with retailer websites being their top focus. The online mattress retailers generally offer clean, powerful websites, with engaging graphics and consumer-friendly messaging. Borrow a page from their playbook and spruce up your website.
5. Provide handouts and signs with product information. Knowledge is power, and some retailers don't want to share that power with their customers. A confident retailer provides handouts to shoppers — and doesn't worry about them finding their way into the hands of competitors. There is absolutely no reason not to use signage to help consumers navigate your store. Do you want to make their job harder?
These five tips were part of our Mattress Shopping Experience supplement, which we published earlier this year to excellent reviews. We used some of these points at the Bedding Conference in May, and we used that opportunity to thank our research presentation sponsor, Restonic, for working with us on that important project.
To our retail sales associate friends out there, we wish you a great summer selling season. And remember: Don't hover!