An Inside Look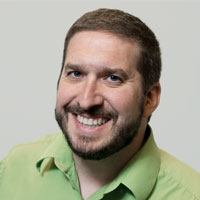 Growth an encouraging sign in rug community
August 1, 2016
There's an old adage that says, simply: If you're not growing, you're dying. If that's the case, the rug world can be seen as healthy and vibrant, as growth is the order of the day.
Rug producers are investing in their own operations here through new facilities, expansions and upgrades to better serve their customers.
On May 9, Surya cut the ribbon on its brand new 1 million-square-foot headquarters and distribution center in Cartersville, Ga. The Cartersville office serves as Surya's U.S. headquarters for the company's executive administration, supply chain management, customer support, sales and creative development functions.
Dallas-based Feizy acquired a former IBM call center in Farmers Branch in late June. Work has already begun renovating the existing 175,000-square-foot building, with plans to expand it by another 50,000 square feet of space.
As part of a brand overhaul, Jaipur Living announced in February that it is moving from its current Norcross, Ga., home (just outside of Atlanta) to a 23-acre parcel of land in the Cherokee 75 Corporate Park in nearby Cherokee County, Ga. Plans for a new 350,000-square-foot facility are currently underway and expected to take place in two phases beginning in January 2017.
In March, Dalton, Ga.-based Oriental Weavers completed installation of a five-meter loom, which officials called the fastest and most technologically advanced loom in North America. The investment comes on the heels of a similar five-meter loom installation that occurred during the fourth quarter of 2014 that increased domestic capacity 27% in 2015 over the previous year. It was part of an $8 million capital investment that included adding 200,000 square feet to its distribution center.
And last year, KAS Rugs announced that it had doubled its capacity by adding a 120,000-square-foot distribution facility adjacent to its existing 111,000-square-foot operation in Calhoun, Ga.
Safavieh has just added new warehouse space in Flemington, N.J., and has plans for additional expansion in northern Georgia. Officials say it's a way to maintain the stock retailers and designers demand and to deliver it faster and more efficiently than anyone in the industry.
Nourison recently announced that its Calhoun, Ga.-based warehouse and distribution center has been staffed to increase fulfillment operations to seven days a week to help meet its customers' needs.
And all that's not to mention growth that's going on at the retail level. Just last month, West Coast rug specialist NW Rugs & Furniture opened its sixth store and second in the greater Los Angeles area when it set up shop in Sherman Oaks, Calif. Officials said the new store allows NW to better serve customers who had to drive to its Agoura Hills location.
A housing market that continues to build strength means good things for all segments of the home furnishings industry, including rugs. Companies that are positioning themselves to better serve their customers are those that stand to gain as these new homeowners begin furnishings.