An Inside Look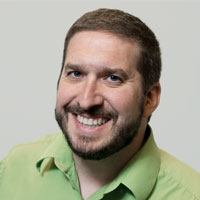 Biggest takeaway from F/T's Floor Tour
September 8, 2016
It's one thing to visit with your rug manufacturers and importers at markets. It's another thing entirely to see them where they work.
That's not to knock time spent at the markets. It can be — and usually is — great. You get an opportunity to interact with company officials while seeing their latest and greatest introductions while making plans that set the course for your store's next few months.
However, there's something to be said about spending time with the same folks in a setting that's much less formal. That's perhaps the biggest takeaway from last month's Floor Tour, in which I spent parts of three days visiting the operations of six different rug companies in South Carolina and Northwest Georgia. The visit included factory tours at Orian Rugs, Oriental Weavers and Mohawk Inds., plus facility tours at Surya and Kaleen as well as a groundbreaking for Jaipur Living's new headquarters.
For starters, you generally get a bit more time with them. You can hold deeper, meaningful conversations that take as long as they need to reach their needed conclusion versus rushing off to make sure you're at the next appointment.
Another key point is seeing production in process. At three of my stops, I got to see at least some of the process of manufacturing. At each factory I got to see various rug-making activities: extruding polypropylene to making it into bulk continuous filament, twisting and heat-setting it into the yarns that will be used in production, the dyeing process (including seeing space dyeing in action), spooling and weaving on the Van de Wiele looms.
In all of the facility tours, I was taken to the companies' respective warehouses and distribution centers to understand how they try to simplify the complicated world of logistics.
At a couple of stops on the tour, the comment had been made that a few major retailers had recently been by to tour the facilities and get a feel for operations. That's a great way to impart knowledge that can be brought back to store and, by extension, to the customer. You want to sell more rugs? Put a great personal story behind the products.
Walking through the facilities and seeing the steps that eventually lead to rugs arriving in store (or directly drop-shipped to consumers) gives you a greater appreciation for the craft.
If you've got the time, it's something to think about doing.