Bedding Today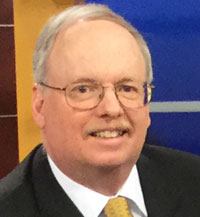 Bedding e-tailers report provides 6 takeaways
September 21, 2016
I learned six key things while working on our first list of the Top 15 Bedding E-Tailers (see page p10 of Furniture/Today's Sept. 19 edition).
Amazon is a quiet giant. Most of the industry buzz about this category surrounds companies like Casper, Saatva and Tuft & Needle — three online leaders — but Amazon quietly stands atop the online sales pyramid, with estimated online bedding sales last year of $125 million.
Casper deserves its due. The company launched in April 2014 and at the end of last year was the No. 2 online bedding retailer, with estimated revenues of $100 million. That is an impressive growth story.
Saatva is a rising force. The Westport, Conn.-based retailer does a number of things that set it apart from its competitors. It offers three different comfort levels — hey, you mean one size doesn't fit all? — and it also offers in-home delivery and set up. In addition, Saatva is building its portfolio, with the addition of its Loom & Leaf memory foam line and its Zenhaven latex line. Three comfort levels and three different lines provide stark contrasts to the single bed-in-a-box offering common in the category.
The online bedding channel is bigger than many industry insiders think. I've heard the $500 million figure bandied about by a number of bedding execs who are trying to get their hands around the size of the online channel. News flash: That figure is far too conservative.
Just adding up our estimates for the Top 15 players we arrive at a figure of $677 million. Working with the idea that the leaders account for a majority of the business done — the old 80/20 rule — we could then put the total category at something like $845 million.
And it should be noted that this is not the total direct-to-consumer mattress figure, which we pegged at about $850 million two years ago. Our rankings cover only retailers who sell primarily online. There are a great many online sales that fall outside that category.
The narrative being presented by the online bedding retailers is clearly resonating with consumers. And that narrative reminds me of the anti-establishment sentiment that has fueled the rise of Donald Trump. The parallels are striking. Trump says the system is rigged; so do some of the online bedding retailers, arguing that traditional retailers are out to rip consumers off with high prices that support those infamous "middlemen."
Trump presents himself as the friend of the common man who has been neglected by the system, and some online retailers present themselves as the friend of the common man who deserves an honest price.
This is a good time to be pushing an anti-establishment message, and several of the online retailers are gaining traction with their anti-establishment marketing messages.
Things are changing rapidly in the online space. The category is growing and morphing right before our eyes. If Casper can go from zero to $100 million in less than two years, almost anything is possible. The bed-in-a-box model is thriving. New competitors are joining the fray almost daily.
Stay tuned.