One Stop Shop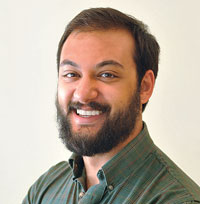 How to combat 3 major retail problems in a digital world
September 27, 2016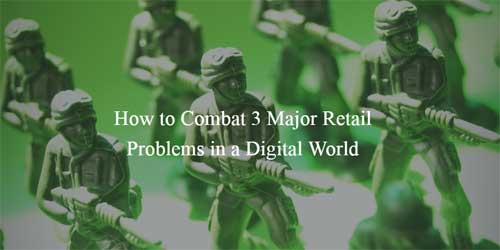 A recent report from Deloitte revealed troubling news for retailers: Only 30% of consumers surveyed said they respond to retail advertising, down from 70% in 2014, and 66% said they preferred a self-directed shopping journey, up from 30% two years ago.
The main culprit? The Internet.
Shopping online gives people more control, and they like it. While this certainly poses a problem for retailers – don't panic. There are a few ways to combat this situation.
There are several ways to advertise.
If the advertising you have been using is failing, try advertorials and video.
Advertorials are a great way to merge advertising with editorial content, and they help catch people's attention. To consumers, the difference between an advertorial and an image advertisement is that advertorials offer a glimpse into the heart of the company rather than just the name and what the products look like. This allows the consumer to know the company's voice and values better than they would from an image ad or even by reading the company's website bio.
Video has become one of the most impactful ways to reach an audience. According to a report by Cisco, video will account for 69% of consumer Internet traffic by 2017. An audience can process videos quickly, interact with them easily, and videos grab their attention better than print. They also retain audience's attention longer than print and generally increase the chances of a consumer interacting with your brand or company. ReelSEO released a Video Marketing Survey and Business Trends Report and found these interesting facts about the rise of video:
93% of marketers are using video in their campaigns
84% are using video for website marketing
60% are using video for email marketing
70% are optimizing video for search engines
70% will increase spend on video
82% confirmed that video had a positive impact on their business
Self-directed shopping only works until consumers run into a problem.
As a consumer, have you ever spent hours on a website trying to get a chat bot to help you with a problem or question? If you haven't, it's probably because you thought it wouldn't help anything, and if you have, you know it doesn't help anything. That's why self-directed shopping only works until consumers can't find a solution to their problem. And where will they turn when they need a straight answer? To a human, of course.
Even online chatting with real people to find a solution can be annoying and time-consuming. Consumers want things to be as easy as possible, and the less searching online they have to do to find the answer to their question, the better. So even if self-directed shopping is popular now, it will slow down as the need for human interaction is realized. Even Amazon, one of the largest online retailers in the world, is opening physical retail stores.
In-store shopping is the preferred method of shopping for most consumers.
If you're still worried about online shopping trumping in-store shopping, you can rest easy thanks to a study by Timetrade, which found that 85% of consumers prefer to shop brick-and-mortar stores. Even more promising, the study found that Millennials, the largest and possibly most technologically savvy generation in the U.S., also prefers in-store shopping to online.
And because consumers prefer in-store shopping, advertising efforts can be strengthened, and self-directed shopping will slowly decline. The Timetrade study found that 90% of consumers are more likely to buy when helped by a knowledgeable associate, so train your sales associates to be as knowledgeable and helpful as possible. You can use your knowledgeable employees as a way to advertise in-store, and in return loyal customers will come back time after time.
When the equation changes, keep a cool head and adapt by changing your plan of action. You may even find new ways of doing things that work better than anything you've done in the past.
Looking for solutions? http://progressivebusinessmedia.com/solutions/
Have something you want Alex to write about? Contact him on Twitter @FTalexM or by email at AMilstein@furnituretoday.com.