One Stop Shop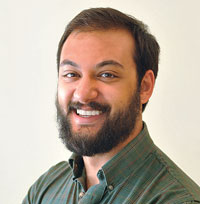 How to use online reviews to get more business
December 14, 2016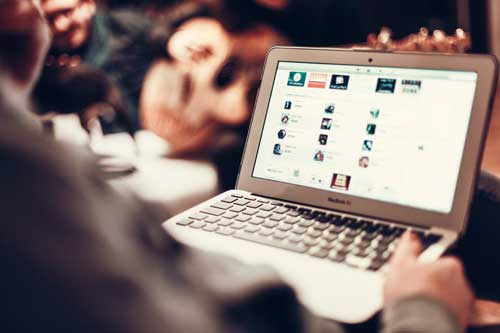 Florida-based retailer Hudson's Furniture is killing it on Twitter. They aren't celebrities, but they've tapped into a unique technique for creating content: online reviews.
We know online reviews are important because it's been found that 70% of people will leave a review when asked and 84% of people trust online reviews as much as a personal recommendation.
If we think about what we are trying to accomplish with our content — drive traffic, find leads, raise revenue — it makes perfect sense that online reviews can serve as valuable content.
There are three major advantages to using online reviews as content:
Online reviews bring in new customers, who trust reviews of old customers. These new customers ideally will then leave a review for another new customer to read, continuing the cycle.
Not only do online reviews serve as free content, they take a short time to produce and most of the work is done by the customer. Furthermore, this content is highly valued because of how important online reviews are to consumers.
When you post positive reviews regularly, it shows consumers that excellent experiences happen all the time. It shows that you're constantly striving to do better and that people are taking notice.
Knowing online reviews can be used as helpful content, you need to customize your posts. Don't just post the review as is; incorporate your brand into it.
Let's look at one of Hudson's posts as an example: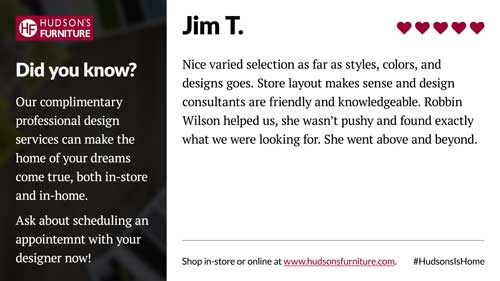 This post is made up of three parts: the review on the right, the call to action on the left and the website/hashtag on the bottom.
The review is simple and easy to read, and the hearts at the top show a clear rating. It's a positive review that says more than just how great the company is — it gets specific. When picking reviews to post, choose ones that are distinct and detailed so other readers will know what exactly to expect. If you check with the customer who wrote the review, you can add their name and thank them for writing, or you can just put their first name like Hudson's does.
The section on the left is great for a few reasons: The logo is noticeable but not imposing, there's a big "Did you know?" at the top of the section that draws attention, and the text block includes a clear call to action. There are few better places to display a logo, a question and a call to action than right next to a review raving about how great your company is. Hudson's even has different calls to action on each review to keep things fresh.
Speaking of calls to action, there's another one at the bottom of the post. This one is a little more subtle and general, but it's a great way to attract people to their website. The hashtag acts as a handy tool for anyone who wants to say anything about Hudson's on their own Twitter account.
All that remains is to deploy your reviews, but be wary of using automation tools to post automatically. It's best to pick the reviews you like most and post them manually, as automation tools will clog your feed if you get too many reviews at once.
Posting reviews offers an easy way to attract customers and to make sure you have plenty of content on your social networks. Once you have enough customers reviewing your store, the natural next step is to post testimonials as even more effective content.
Have you had success using reviews as content? Tell me your story! @FTalexM or Amilstein@furnituretoday.com