An Insider's View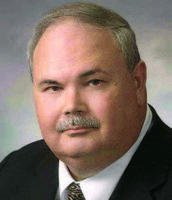 Not too old to spend money on new furniture
January 20, 2017
My wife and I are enjoying our new condo looking over Richmond. Some days we can see the planes going in and out of the airport, which only reminds me how much I dislike flying.
We have been to several social functions and visited a few neighbors. Most are older that my wife and me, or as one of my friends describes it, our condo is for "the elderly and their parents."
Being as close to Williamsburg as Richmond is and being in the OLD South, we have always thought of Richmond as a dark wood, traditional furniture town. The first thing you notice in my condo is probably the highboys on either end of the hallway, one full sized and the other a wonderful miniature (I have always enjoyed miniature furniture and have a few pieces).
But going around the building and seeing others' condos is a great education. Some are very, very contemporary in bright colors, something I usually associate with the young. But not anymore.
Another neighbor has a grand collection of African art and furnishings. Many of the neighboring condos are mixed in their content, or eclectic, an overused term. Most condo owners moved here from much larger homes and have a mix of new furniture that was bought for the condo with a few special pieces from their old homes. It has created some very interesting decorating styles in terms of scale and style.
The move has introduced us to new friends, and I can get into my neighbors' condos on my scooter while most houses do not have a ramp for access. Perhaps the greatest blessing is that my wife of 47 years as of last month, agrees that moving was a great idea. She had her doubts for a while.
Maybe the lesson here is that as each of these 143 condos were occupied, they all required new furniture. These condos are smaller than most of our prior homes, and our older furniture just does not fit. So here we are, many in our 60s or older, and we are buying furniture, big new Ultra 4-K HDTVs and other big ticket items.
Don't forget us — most of us have the money to buy whatever we want, unlike say, the Millennials, who we hear about constantly.
We are spending the Millennials' inheritances!