On the Slant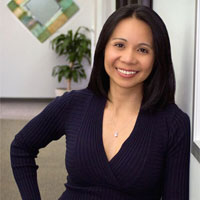 Superheroes among us: A tale of a buyer's journey
January 27, 2017
In this case, it was also an actual journey. On a recent business trip, I experienced some travel disruptions due to a severe winter storm that moved through the Southeast, a region not equipped to handle ice and snow.
After repeated delays of my flight over the course of three hours that ended with a cancellation and rebooking for the next day, I needed a room for the night and was turned away by several nearby hotels — all of which were over-run by stranded travelers. I called the Delta Airlines 800 number, uncertain of how they could help me but determined to get some kind of compensation — maybe miles or money, or both.
While on hold for nearly 30 minutes and the hour approaching midnight, I prepared to bed down at the airport across a row of seats poorly cushioned by my coat and laptop bag but at least positioned near an electrical outlet for my nearly dead phone. Still on hold with static-y music, I decided out of desperation to send a direct message to Delta on Twitter with a synopsis of my situation and request for help.
In less than five minutes, I received a reply apologizing for the inconvenience and confirming my predicament and location. It was signed "CK." A few minutes later, a second message from CK contained the name, address and phone number of a hotel 10 minutes away, including the name of the hotel staff that CK had spoken with to confirm two rooms were available. What's more, CK also told me the hotel provided no transportation but that Uber drivers were still on the icy roads that night and one had just dropped off a guest at said hotel.
Who was this @Delta hero? It occurred to me in that moment that CK could stand for Clark Kent.
There's a moral here: Social media isn't just for cute kitten videos, a pretty product picture or announcing a sale. When we stop regarding social media as something to play with and actually use it with intention and commitment, it can be an extension of customer service that allows us to engage with customers and provide real value to them, not just for us.
Peel the onion back, and there's more here. Did you spot it? Social media isn't just a digital platform in this tale. It wasn't just technology without form or face. At the other end of that Twitter direct message was an individual who was customer-focused, service-oriented. Whether by natural ability or proper training, but likely a mix of both, Clark Kent was quick, efficient and thorough, and he saved my day.
That is the power of social media used for good and good business, and this is a buyer's journey that ends with a loyal customer.