Logistics Logic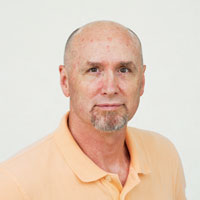 Trump gets busy: New administration has furniture industry's attention
February 7, 2017
It didn't take President Donald J. Trump long to start putting into effect campaign promises made regarding regulation and international trade.
We're talking the new administration's first week in the White House.When it comes to the furniture industry, many companies, especially those with domestic manufacturing operations, look forward to a friendlier regulatory environment. On the other hand, a stricter policy toward imports has a lot of businesses with global sourcing structures for home furnishings goods concerned about potential price increases for their products in the form of possible tariffs and duties.
Week 1 of the Trump era included examples of both directions.
On the regulatory side, an executive order to federal agencies directed them to hold off on sending any new regulations for publication in the Federal Register until they could be reviewed by a new department or agency head.
That order also included a provision that any rules published within the prior 60 days must be delayed another 60 days for implementation in order to allow review by the incoming agency or department leadership. That includes the new EPA rule on formaldehyde emissions in composite wood products, which had been set to go into effect this Friday.
Trade policy is a more problematic issue for the furniture industry. On the Monday after his inauguration, the President issued a memorandum directing the U.S. trade representative "to withdraw the United States as a signatory the Trans-Pacific Partnership (TPP)."
In addition, the memo directed that the United States permanently withdraw from TPP negotiations and begin pursuing bilateral negotiations with individual countries. Also, Trump's nominee for U.S. trade representative, Robert Lighthizer, has a history of criticizing trade policy, particularly regarding China.
Trump also floated the idea of a 20% tax on goods from another major import source country, Mexico, to pay for a wall on the U.S./Mexico border. While the administration is weighing other options as well, the very idea raised eyebrows among companies sourcing goods there.
Trump also is committed to renegotiating the North American Free Trade Agreement. An issues statement on the White House website read, "If our partners refuse a renegotiation that gives American workers a fair deal, then the President will give notice of the United States' intent to withdraw from NAFTA."
Later this month, I'll be attending Latin America's largest furniture show, Expomueble, in Guadalajara, Mexico, which has attracted growing numbers of U.S. buyers in recent years. Trump administration policy will be on the minds of exhibitors and shoppers alike, and I plan to get their thoughts while there.
My take on Trump when it comes to trade? This is a man who loves to negotiate and loves to make deals. In deal-making, one typically takes a position that's a starting point for talking with the other side. On the other hand, Trump's actions so far indicate he's not bluffing. The industry is waiting to see.