Sourcing Strategies by Tom Russell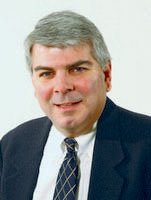 A look at the industry's history helps define today's complex trade issues
February 10, 2017
Reading all the headlines about the threat of tariffs on foreign made goods — China, Mexico or otherwise — got me thinking about what the furniture industry was like before I joined Furniture Today in 2003.
Back then, the industry was undergoing one of the biggest shifts it had experienced since it moved from the Grand Rapids region of Michigan to the South in the early- to mid-20th century. Fast forward to the early 2000s, and China had not only become the largest source for imported furniture, but it was also a factor responsible for the shuttering of many U.S. furniture plants and the loss of thousands of jobs here in the U.S.
Soon enough, Vietnam, Indonesia and even India became competitive forces onto themselves, contributing to the massive trade industry deficit we have seen in recent years. In 2015, for example, the U.S. purchased $23.9 billion in furniture from countries around the world. By comparison, it exported about $2.4 billion in furniture. The trade deficit is a major reason that the Trump administration and Congress are considering issuing either tariffs or border adjustment related taxes that would ultimately boost the cost of imports. If the furniture industry believes it will escape this debate, it should think again.
Before goods started coming into the U.S. from Asia in the 1980s and '90s, most of what consumers bought was made in the U.S. This included plants in the South, which was the low-cost supplier before Asia. My question is how much and what type of furniture could middle-America afford particularly in the second half of the century, when people started buying more homes, autos and appliances?
Obviously there were lower-, middle- and upper-price segments much like today. But from everything we hear, imports have allowed more and more people to buy much nicer and better quality furniture than ever before. While that quality is still available from U.S. producers of upper-middle to upper-end upholstery and case goods, the furniture is priced outside many people's reach.
As a collector of musical instruments, I can see the same is true in that realm. Much like furniture, the quality of guitars, mandolins and other folk instruments coming from places such as China and Indonesia is second to none. Many similar quality U.S.-made instruments would cost two, three or four times the cost of those imports, again putting them outside the reach of many consumers. Not only are the imports excellent quality at a lower price point, some also play and sound better than their U.S.-made counterparts.
None of this is to say that countries like China shouldn't have consequences for violations of trade laws that sell goods below fair market values. The Chinese-made wooden bedroom antidumping case adequately addressed that issue by investigating and later assigning duties to Chinese wood bedroom producers shipping to the U.S. But instead of stemming the flow of imports, it shifted much of the category to Vietnam, which has even lower labor costs than China.
As the Trump administration is learning, international trade is a complex thing. It's also a tough thing to unravel given the global nature of the supply chain.
The question is will imposing tariffs — or a border adjustment tax that ultimately taxes imports while eliminating taxes on exports — make things better or simply shift the cost of imports to the consumer? Even worse, will it once again place high quality goods outside the reach of everyone but the extremely wealthy? If that happens at a time when pretty much everyone has gotten used to value-priced goods, some of the protests we are seeing may just be getting started.