An Insider's View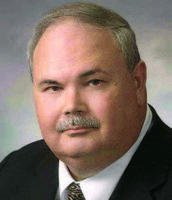 A matter of logistics: There's no such thing as free freight
March 13, 2017
Anyone who watches television will recall seeing many novel but completely unnecessary items offered for sale. Most, available if you act in the next 20 minutes, will give you the deluxe version with a built-in light, and tonight only, if you act fast, they will double the offer!
You get two of the miracle things for the price of one if you pay the additional postage and handling. The additional postage and handling is always more than you would expect, but how can you pass up such a value, especially for something you will forget you own almost instantly?
We are suckers for great deals. You would never go shopping for the combination air wrench, indestructible flashlight and nail file, but there it is on your TV screen. Did you ever wonder why you wasted the 15 or 20 minutes watching the ad? Those are minutes you will never get back, even though you now know the benefits of using an air-fryer or a laser hair remover.
Of course, if you go online, they would never lie to you, or would they? And on-line, it is almost always free shipping!
I am a proud member of Amazon Prime, and I get free two-day shipping on almost everything, and on some things it is even faster. It is a miracle, isn't it? Free shipping: What a wonderful mind-numbing thought?
Last May, I read that Amazon stopped putting comparative pricing on more than half of its products. Why? If Amazon doesn't show me other possible prices, how do I know it is a great deal? I guess I could find out if I put in some effort. Besides, I get free shipping. See the logic?
In my skeptical businessman's heart, I doubt that the shipping is free. It is built into the price, and since you cannot see the price of the item without the freight, you cannot compare to buying local. By the way, if you buy the jug of hand lotion and the box of chocolates locally, you don't pay freight either, and you get the items immediately.
I suspect some crusading do-gooder is going to bring to everyone's attention that freight is NOT free and that it is a scam of sorts being played on naïve Americans. In fact, the logistics on many items is where the profits are.
The companies with truly great logistics and delivery systems will gladly show you both their merchandise price and freight charges.