Bedding Today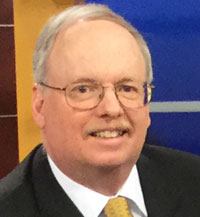 Tier Two bedding producers gain share, seek more growth
March 14, 2017
There's a fascinating story playing out in the mattress industry these days. Call it the Tier Two Comeback. It figures to get a lot more interesting this year.
While it's fashionable to say that "the big keep getting bigger" in Mattressville, a close look at industry data reveals that the Tier Two producers are actually outgaining the big guys. That was the case in 2015 and in 2014, according to the annual reports issued by the International Sleep Products Assn.
And now, with Tempur Sealy facing the loss of about 20% of its business this year with the departure of its biggest customer, Mattress Firm, the industry is in the midst of a rapidly shifting climate. Tempur Sealy will be scrambling to replace that business, while other producers will be seeking to capitalize on Mattress Firm's need to replace a big chunk of its business.
Given the size of Mattress Firm, it may not be easy for Tier Two producers to seize a big share of the business that will be up for grabs at Mattress Firm. But there certainly are openings that Tier Two producers could seek to fill.
The return of Bob Sherman to the bedding industry earlier this year with his Visionary Sleep group at Restonic makes a powerful statement about the viability of Tier Two bedding players. Sherman figures to spark a significant growth surge at Restonic, and his presence in the Tier Two marketplace provides a powerful testament to the viability of that marketplace.
Sherman is already talking about how different Restonic is with its focus on its customers rather than on the internal focus that he says characterizes other bedding companies. That's a message that probably sounds good to a lot of retailers.
Restonic is in the heart of the Tier Two battleground. Our latest market share rankings, for 2015, put Restonic in the No. 10 position, less than $10 million behind the No. 8 producer, King Koil.
Who are the Tier Two producers? There is no clear cut definition of that group, but I would define it as including the producers in the No. 6 through No. 15 slots, a group that includes, in order, Corsicana, Therapedic, King Koil, Englander, Restonic, Ashley, Symbol, Kingsdown, E.S. Kluft and Spring Air. Producers not on that list would, of course, also be in the Tier Two category.
The Tier One producers, those with the best-known bedding brands, would be, in order by sales volume, Serta, Sealy, Simmons, Tempur-Pedic and Select Comfort, in my view.
It is significant that the ISPA annual reports show that smaller bedding producers have been substantially outperforming the larger companies in recent years.
According to ISPA, the group of producers that included Corsicana, Kingsdown, Omaha Bedding, Restonic, Select Comfort, Serta, Simmons, Southerland, Standard Mattress, Tempur Sealy and two companies ISPA doesn't identify recorded a 3.6% unit increase in 2015 and a 6.2% increase in the dollar value of its wholesale shipments.
But, ISPA said the rest of the industry recorded unit growth in 2015 of 6.8% and dollar growth of 9.1%, figures far higher than those recorded, collectively, by bedding's biggest players.
Translation: The smaller bedding companies significantly outgained the big players in 2015.
I suspect the ISPA figures for 2016, which won't be available for a few months, will show a similar story. The Tier Two marketplace is a vibrant, rapidly growing arena. Watch it carefully this year.