From Fabric to Frame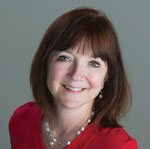 4 things to know about Millennials…in China
March 20, 2017
It's no secret that Millennials are the top marketing target for many companies, and strategies for marketing to this demographic group appear on an almost daily basis. However, a subset of Millennials — those living in China — are attracting a lot of attention on their own as a group of 415 million consumers that accounts for approximately 31% of the total population in China.
According to Jing Daily, a digital publication on luxury consumer trends in China, foreign brands in China are recognizing the potential of this group who by some accounts have more spending ability than their counterpart in the West due to less financial pressures from budget constraints like student loan repayment and real estate purchases. In early March, the Millennial 20/20 Summit held in New York City featured speakers who shared their perspectives on how to sell to Chinese Millennials, and Jing Daily put together four takeaway notes from the presentation.
Chinese Millennials grew up in a rapidly changing economic and social environment.
Chinese Millennials are the world's most ultra-connected consumers.
Chinese Millennials participate in a unique commercial ecosystem that is dominated by e-commerce.
Chinese Millennials are eager to be seen as global citizens.
Jing Daily writer Yiling Pan notes that the Millennial population in China (ages 20 to 35) is more frequently referred to as the "post-'80s," "post-'90s," and "post-'95s." As a whole, this demographic of the population has witnessed the transformation of their country from poor nation to one of the world's largest economies. Digital technologies play a large role in their purchasing decisions and consumer behaviors, and one speaker at the summit said that Chinese Millennials "want to be always online," underscoring the continued importance for retailers to develop mobile apps and marketing strategies that make the most of a short time opportunity for engagement. Another speaker at the summit said that China will represent approximately 60% of all global e-commerce transactions by 2020.
And much like the U.S. consumer demanding customization, Chinese Millennials are eager to buy "standout and nice brands," according to summit participants. Denise Sabet, the managing director at Labbrand, told the audience that "educating Chinese Millennials is still an important part for foreign brands that hope to succeed in China."
Upcoming Millennial 20/20 Summits are scheduled in London and Singapore in 2017. For more information, check out http://www.millennial20-20.com/index.php