One Stop Shop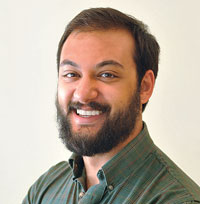 Why your furniture brand needs to be using Snapchat
April 18, 2017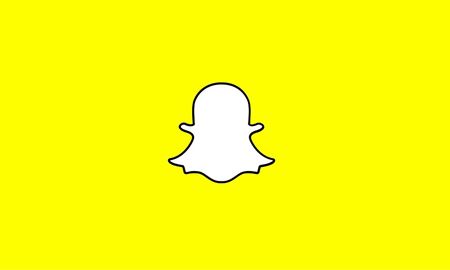 I like to think furniture brands have the upper hand when it comes to visual content platforms like Snapchat.
Although many consumers like to touch and feel furniture before buying, furniture is visually appealing, and visual content platforms can emphasize that beauty.
Why do you need to use Snapchat? First, the facts:
Growing larger every day, Snapchat has more than 100 million daily active users and is extremely popular with Millennials and Generation Z.
More than 400 million Snaps are sent every day.
More than 10 billion videos are watched by Snapchatters every day, and more than 8,000 photos are shared every second.
In less technical terms, Snapchat is the only social media platform that can compete with Facebook, and Facebook has been trying to buy it for years.
In comparison to Facebook, Twitter or Instagram, Snapchat offers less clutter, more digestible content and an easier way to share constant content.
For those who don't know, Snapchat is a visual platform similar to Instagram. The one game changer with Snapchat is that snaps, the pictures or videos you send, are only available for a limited time. This makes the platform great for people who crave ever-changing content, and it creates an urgency to see the content before it's gone.
Unlike Instagram, you can send snaps to individual people and set a time limit for how long the image can be seen. For businesses, this is handy because you can send out targeted messages directly to a controlled group of people.
Snapchat also introduced a feature called Snapchat Stories, in which users can send short photos and videos that will last for 24 hours. If you're familiar with Instagram Stories, it essentially copied Snapchat on this feature.
Finally, there is Snapchat Discover, which is one of the most usefulfeatures on Snapchat for furniturebrands. Discover allows advertising partners to distribute information through a news channel on Snapchat. A furniture brand can use Discover to establish itself as a valued source of information for the industry.
One of the most important ways furniture brands can use Snapchat is for visual storytelling. Not only can you tell a story with your product, you can also tell a story with your brand.
Think of how beneficial Snapchat can be at furniture markets alone. You can run contests that directly drive traffic to your showroom, post videos throughout each day and show behind-the-scenes photos all on one platform that targets a controlled group of people.
And when you're not at market, this type of exclusive content can work just as well to show what goes on behind the scenes at your company.
It is true that about 60% of people using Snapchat are under the age of 25, but more than half of new users signing up for Snapchat are over the age of 25. This is an indicator of just how strong and popular Snapchat is as a social network.
Snapchat is unlike any social network out there. Like all social media, however, you need to figure out how to best use it for your brand. What are you waiting for?
Do you use Snapchat for business? Or are you avoiding it? I want to know. Comment below or reach out at Amilstein@furnituretoday.com or @FTalexM