An Insider's View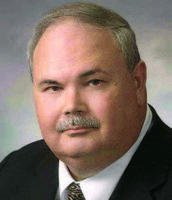 Remember the 'good old days'? They sure were fun
May 8, 2017
The furniture manufacturing industry that I grew up in was 92% domestically produced, dominated by North Carolina with upstart Mississippi gaining ground. The large case goods companies were adding upholstery to leverage their brand identities so the highly defined line between wood furniture and upholstered got blurred.
Our pre-markets back then were Dallas and Atlanta, both in the off season from the spring and autumn High Point markets. If you were a key retailer or a friend of the president, they might let you peek at the top secret new collection that was coming in High Point, 90 days away. You could see drawings and usually a hardware sample or a wood block to show the finish.
Back then, most of the major manufacturers had in-house design teams and sophisticated sample shops that were not open to many, but lumber, hardware and finish suppliers were consulted, so sometimes word leaked out.
The word got around between markets about who was going to have something hot, and you tried to get to the showroom early.
In 1990, fire marshals were limiting the number of people allowed in the Lexington showroom because the new "World of Bob Timberlake" was not just attractive as a furniture collection, it had the broadest array of accessories, table top, wall décor and textiles anyone had ever offered. It was displayed so brilliantly that everyone had to see it. Remember the cabin in the showroom, the upside down canoe hanging from the ceiling, cute birdhouses, miniature furniture and other unique items? I think I remember a waterfall. It became our industry's all-time best seller and lasted decades.
I remember the first time I saw Pulaski's "Keepsakes" with its player piano or Henredon's shockingly clean "Scene One," as well as many others. Some were bold and new, but sometimes the word leaked out, and several manufacturers claimed to be first like Paul Bunyan with its massive bed corner posts.
Furniture by the pound, yes, sir.
Everything has changed with the amount of furniture being imported. With head-to-head competitors buying out of the same factories overseas, we don't get the same tension and excitement. If anything, exciting new collections often come out with the offshore factories offering close variations to competing vendors and retailers alike.
And if you have an inspirational, style leading brand, many of your competing retailers and their suppliers are all too happy to offer their remarkably similar pieces. We used to call these knock-offs, but today they are just inspired style.
Those cannot be called the "good old days," but, in my memory, they sure were fun.