On the Slant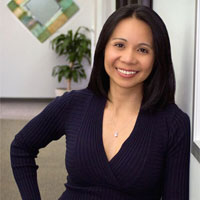 Strike while the iron is hot
May 8, 2017
Three words I heard a lot during High Point Market: Motion is hot.
And I would have to agree — not because I am partial to the category as the motion editor, but because based on what I've seen, the category is offering everything I want and need for my home and the way I live.
As a female consumer, industry conventional wisdom says I don't like motion furniture, but I've got to tell you, from a features and benefits standpoint, I'm really questioning why I don't own motion furniture.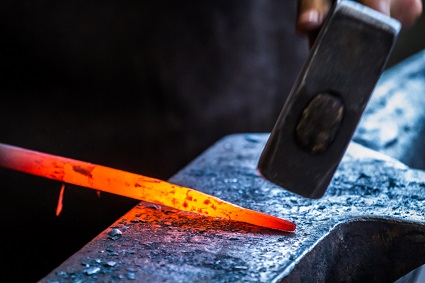 I have a stationary leather sofa with matching chair and ottoman, which I love for its Mid-Century Modern style and the look and feel of leather, but I admit it's not as comfortable as the recliners and motion sofas I've tried out. The number one reason people buy motion furniture is comfort. Whether you're a CEO of a global corporation or a stay-at-home parent, everyone can appreciate putting up their feet and reclining in a comfortable seat at the end of the day to relax, watch TV or read.
Historically considered by many (not just women) to be unfashionable and downright ugly, today's motion covers everything from traditional and transitional to casual and contemporary, and the vast selection of fabrics and leathers will make your head spin. There is even motion that truly looks like a stationary frame, and they come with battery packs that allow me to float the furniture so I'm pretty much running out of excuses.
I appreciate form, but the pragmatist in me truly values function. There are two must-haves when I sit down to relax each evening: a drink and my cell phone or laptop — and nine out of 10 times that device is going to need recharging at some point while I'm sitting there, if not immediately.
That cup holder and built-in USB port (or even better, wireless charging) are new necessities. Then there's the power headrest. What took so long to think up this one? It definitely goes in the "need" column, and there's a host of other value-added features that fall into the "I didn't know I needed it until now" column, such as lumbar support, Bluetooth-enabled speakers, zero-gravity, heat and massage, to name just a few.
So why are women still resistant to buying motion furniture? I can't speak for all women of course, but I'll give you two reasons off the top of my head:
1. The industry keeps telling us we don't like it and many advertisers continue to portray us as a secondary consumer or an after-thought, often sitting curled up next to a man reclined comfortably in his seat, as opposed to the primary decision-maker that in reality we are.
2. Despite all the benefits that would seemingly sell themselves, the presentation of motion furniture in the vast majority of retail stores is totally uninspiring — a sea of brown that look like miniature chocolate bars and parked in an open space that conjures up the image of a used car lot. And what they get online is an overwhelmingly vast selection that only confuses and frustrates them because it's nearly impossible to compare features and prices in a meaningful way.
So here's where brick-and-mortar retailers have the clear advantage over online retailers. Inspire that female customer to experience and want motion furniture by showing her how it has become about her style, comfort and enjoyment rather than something she can accept because he wants it.