Furniture Everyday

Are you fast enough to compete in the coming speed-to-market war?
May 11, 2017
When consumers step into a furniture store or surf the store's website today, they're not just comparing it to other furniture stores or other furniture sites. Instead their expectations are being set by every other site they visit (retail, social media or otherwise) and every other store they enter.
When the average consumer buys a piece of furniture and they're told it will take six, eight or 12 weeks, they're not saying to themselves, "Well, that's a week better than the other furniture store told me." What they're thinking instead is that most any website can deliver something acceptable — notice I didn't say the same, I said acceptable — in a much shorter time frame.
For most consumers today time is their most precious commodity. They will spend more for it and will vote with their dollars for anyone who can help them save it. And there's a whole new generation of furniture-trained e-commerce disruptors, often with their own manufacturing operations, taking dead aim at those consumers.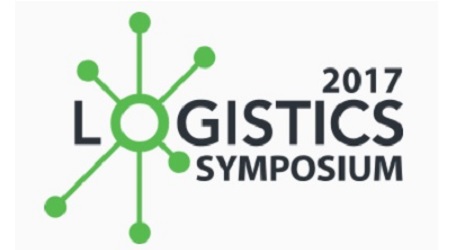 To remain competitive in an environment where the speed-to-market bar is consistently being raised requires a level of logistical sophistication and commitment that goes far beyond what was required as little as a decade ago. To help retailers and manufacturers not only compete but excel at the highest levels, Furniture Today's Logistics Symposium this year will focus squarely on the issues that will shape speed to market in the coming years.
The theme this year, Breaking the Bottlenecks: 10xing Speed to Market, will look across the supply chain from factory to consumer floor, from waterfront to white glove delivery, to identify the critical areas and strategies that retailers and manufacturers need to succeed in today's hyper-speed marketplace.
With so much attention focused on emerging technologies, our keynote this year is Mike Cammisa, vice president safety, technology and connectivity at the American Trucking Assn. He will explore the latest technologies impacting the trucking industry, including the eagerly anticipated rollout of automated vehicles.
Once viewed as science fiction, the technology, even as it continues to evolve, will exert a growing influence on furniture delivery processes and has profound near-term implications for critical hours of service regulations set to take effect later this year.
This is just one of the areas where industry experts will offer tips, techniques and best practices for eliminating or avoiding jams in the logistic pipeline.
Could longshoremen strikes cripple U.S. ports?
Will shipping bankruptcies send ocean freight costs skyrocketing?
Is the long-discussed trucker shortage about to leave goods undelivered?
Could the new administration's import and customs policies leave your goods in limbo?
There's only one way to find out. See you June 13-14 at High Point University.