Bedding Today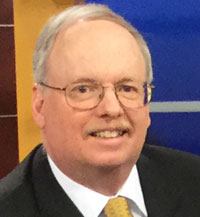 Consumer Views Buying Trends: Bedding again tops the list
May 16, 2017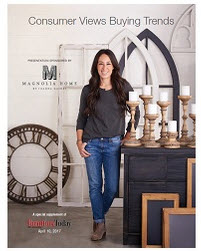 Consumer Views Buying Trends 2017
And the good news is: Bedding leads the list of home furnishings on consumers' plan-to-buy lists.
By a very wide margin.
As the industry gears up for the big Memorial Day holiday that kicks off its peak selling season, it's nice to know that consumer demand for mattresses remains high. The pump has been primed.
The Consumer Views Buying Trends supplement that was distributed with our April 10-16 issue contains several important bedding insights. Perhaps you missed it as you put together your plans for the High Point Market. (The report is available at our research store if you can't find your back issue.)
The report, based on online survey responses from more than 2,500 U.S. households earlier this year, listed bedding as the most-purchased home furnishings product last year, with 29.4% of households making a bedding purchase. By way of comparison, entertainment furniture, purchased by 18.3% of households, was a distant second.
Our survey revealed a decided consumer preference for queen-sized mattresses, which made up 49% of all purchases, but showed strength for king-sized beds, which made up 21% of bedding purchases.
Innerspring beds led the field last year, with 35% of households purchasing that type of bedding, but the race was tight. Memory foam beds were purchased by 34% of households, with hybrids accounting for 23% of households' bedding purchases.It's apparent, when considering the innerspring and hybrid figures together, that beds with springs enjoy wide consumer favor.
Bedding buying plans are down slightly this year, compared with last year's bedding purchases, with 25.3% of households saying they plan to buy bedding in 2017, but that is still an industry-leading figure, far ahead of the 17% of households planning to buy master bedroom furniture, the distant runner-up on buying plan lists.
If you are wondering which demographic groups will be zeroing in on bedding this year, we've got the answer to that question. Bedding is the top target for Millennials (29% of Millennial households plan to buy bedding this year), Gen X-ers (26% of those households plan to buy bedding this year) and Baby Boomers, also at 26%.
If Millennials are indeed leading the bed-in-a-box parade, their strong interest in bedding this year suggests there is plenty of wind in the boxed bedding category.
Bedding specialty stores continue to thrive with their laser-focus on the fast-growing mattress category, and they probably don't need a reminder that bedding is a star performer at retail. But bedding's impressive showing in our Consumer Buying Trends report should open the eyes of any furniture retailers — and other home furnishings retailers — who still haven't embraced the mattress category.