Sourcing Strategies by Tom Russell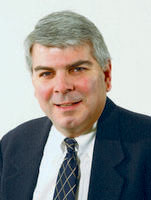 Question of duties: Plywood debate divides industry
June 2, 2017
Headlines regarding an antidumping case against Chinese made hardwood plywood and decorative veneers may remind many in the industry of a similar debate in the furniture industry in 2003, when U.S. bedroom manufacturers brought their own antidumping case against Chinese-made wooden bedroom furniture. It was one of the most divisive issues facing the industry before or since, pitting U.S. manufacturers that made a living from their U.S.-made goods against retailers that made their living from competitively priced bedrooms, whether domestic or imported.
Like the bedroom case, the hardwood plywood veneer case is pushing for antidumping duties against Chinese manufacturers that are selling into the U.S. market with prices they allege are below normal market values. They also seek countervailing duties based on allegations that the Chinese factories are subsidized by the Chinese government.
Furniture factories in the U.S. were once a major revenue stream for U.S.-made hardwood plywood. That revenue stream dwindled when furniture manufacturing shifted overseas to countries including China. Today the hardwood plywood industry sees more of its revenue from domestic kitchen cabinet and RV producers.
A major difference in the two cases — hardwood plywood and wooden bedroom — is that the subject merchandise is a raw material used to make finished goods, not the finished goods themselves. Still, it bears some watching, not as much from the impact on the furniture industry, as from the parallels between the two cases.
In each case, the petitioners claimed the unfairly priced product has caused injury to their industry in the form of revenue and job losses.
This has been disputed by the American Alliance for Hardwood Plywood, which opposes the duties, saying it will negatively impact 100,000 American cabinet makers, furniture makers, home builders and RV producers that rely on both imported and domestic plywood. Recall how in the bedroom case, the Furniture Retailers of America — along with many furniture importers — opposed the duties for similar reasons, noting that they relied on both imported and domestic product for their customers. Consumers, they said, would decide what to buy based on what they saw as the best value for their money.
Hardwood plywood duty opponents raise a valid point and one that is based on similar economics of supply and demand. Antidumping cases, they believe, simply limit choice for consumers.
However, as in the bedroom case, the hardwood plywood petitioners also raise a valid point in that selling unfairly priced goods in the U.S. market is illegal based on international trade laws. This is tantamount, as one official described, to selling stolen diamonds in a jewelry store. When the U.S. government officially imposed duties on Chinese made bedrooms in early January 2005, many in the industry — including Chinese factories, importers and retailers alike — didn't like it. However, they came to accept it, recognizing that not paying the duties would be a federal offense.
Does that mean that some have gone around the law to avoid the duties? Probably so as some high duties Chinese factories have admitted to selling products through factories with lower duties. Others may be mislabeling product and shipping it to the U.S. market through a country with no duties on the category.
Then there's the issue of shifting production from China to another country like Vietnam, which surpassed China as the largest Asian bedroom producer after the duties took effect. If duties are finalized in the hardwood plywood cases, this, too, will likely occur, a point raised by the AAHP.
"Imports from other countries are already larger than China and will replace China over time," the AAHP said in a statement. "The petitioners will reap no benefit. They will only harm other American manufacturers."
What the hardwood plywood industry will learn is that, as with furniture, certain industries will always chase low cost labor. Whether duties are warranted is something the government will soon decide. But duties or not, U.S. producers will need to find their niche because there will always be someone trying to chip away at their market share.