One Stop Shop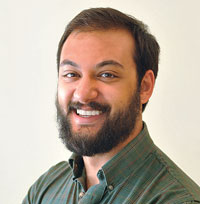 Why augmented reality for retail needs to be top notch
June 14, 2017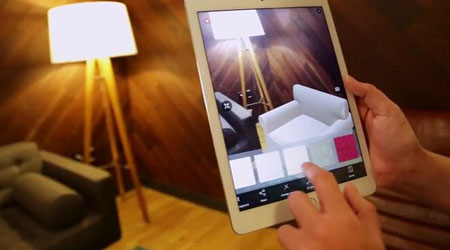 Augmented reality has amazing potential for the furniture industry, but we need to hold it to high standards for the sake of the customer and your business.
Customers won't settle for poor graphics, awkward positioning and frequent glitches in their augmented reality. They want technology that runs smoothly, is intuitive and solves their problem of visualizing a room fully furnished.
I recently stumbled upon Pair, an augmented reality app for the iPhone and iPad that allows users to drop furniture in their own room and see how the room looks furnished.
With Pair, you take a picture of a room and you can choose from different types of furniture to furnish the room with. There are thousands of furniture choices from multiple companies including Herman Miller, Wayfair and Ikea. You can even buy the products directly from the app.
If you've read any of my writing about AR in the past, you'll know this technology is nothing new.
But to be honest, the seeming popularity of Pair confuses me.
I've read mostly positive reviews so far, but the app is clunky. Because it's based on one image, if you take the picture too close or too far from the place you want to set the furniture, the products end up looking over-sized or miniature. You also have to consider the angle of the photo and from what angle you're taking the picture.
This problem has been solved by companies like Marxent that have launched markerless AR that scan an entire room without a QR code or marker.
Pair gives you the dimensions of the product, but it often doesn't look like the product fits the room once placed. Products look even worse when there is real furniture already in the picture.
Technology company Modsy has solved this problem by making to-scale, lifelike 3D renderings of entire rooms that can be built around existing furniture.
As you can see, there's far more sophisticated technology out there than what Pair offers.
And Pair wasn't all that bad.
It was fun to use. If I wanted to place one item, like a table or a chair, it worked pretty well. There's a "search" tab that lets you search thousands of products. You can create your own profile to save your room design and you can share your design with friends.
However, compared to other AR technology, Pair seems more like a game than a useful tool. And maybe this is part of its appeal.
But in the retail world consumers don't want to play games. At least not when they're serious about buying furniture.
Consumers want technology that's seamless, easy to use and can actually help them, and that's the kind of technology retailers should be seeking out.
What's your experience with augmented reality? I want to hear from you. Comment below or reach out at Amilstein@furnituretoday.com or @FTalexM