Clint's Notes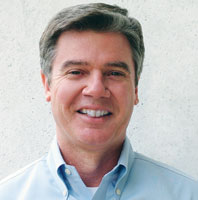 The insanity of retail sales reporting
June 15, 2017
If you took a look at these headlines from early Wednesday, you might think consumers have given up and crawled into a hole:
"U.S retail sales in May are weakest in 16 months"
"Drop in US retail sales signals uneven consumer spending"
"Investors look for safety after weak retail sales report"
The odd thing is May retail sales weren't weak at all. They were up 4% from May a year ago. Furniture and home furnishings stores did even better — up 4.4%.
But for some reason the media and even the government underplay year-over-year numbers and compare sales based on the month before, in this case, April. And that's a different story. Overall retail sales were off 0.3% compared to April (I guess that's the worst percentage decline in 16 months).
Furniture stores sales ticked up 0.4% from April. Even e-commerce company sales (non-store retailers in government-speak) were pretty poor, up less than 1%. Maybe people took a month off from Amazon?
This is such a short-sighted, nonsensical way to measure the health of the retail industry. You can't learn much of anything comparing a 30-day period with the 30 days just before it. What matters is that year-over-year comparison (and for e-commerce, that's a 10.2% increase in May vs. a 0.8% increase over April).
When was the last time you heard a furniture retailer say they had a great May, up, say 10%, and you assumed he or she meant business was up 10% from April?
How often do public companies compare sales and earnings for the month or quarter to the previous month or quarter instead of the same month or quarter a year ago? It just doesn't happen because the comparison is meaningless.
So the next time you see a government report— or reports on government reports — look long and hard at that period comparison. Things might not be as bad as you're thinking, … or they could be a lot worse.