On the Slant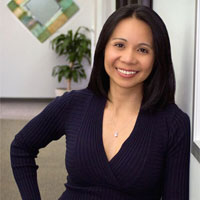 No soul, no brand
June 26, 2017
A brand is not a singular thing that you do in marketing; it encompasses a number of things — both tangible and intangible — that comprise the soul of your company.
What that implies is that there is a soul upon which to build a brand.
Earlier in my career, I worked at ad agencies collaborating with the marketing department of companies in a variety of industries from aerospace to film and television. I can't tell you how many times we worked on brand development, and, in almost every case, it started with creating or redesigning a logo.
It seems logical, right? It's the core of your identity and the first thing the customer sees. It's tangible and visible, producing immediate response, recognition and results.
So we left those branding meetings with the marketing executives and put a graphic designer on the job to crank out lots of options — different color combinations, fonts, etc. Get creative, people! We're building a brand. Make it look good, pretty, corporate and, by the way, make it fast because once a company (that's been operating for years, even decades) decides it needs a brand, it's suddenly an emergency.
But hold up, slow down. There's often a step that's being skipped, a question not even asked. What is the soul of the brand — the core values that serve as the bedrock of the company, what makes it tick and why does it exist?
It may sound lofty and a waste of time to some, but it is more important than ever. Today, people want to be able to relate to what a brand stands for and to connect on an emotional level with the product and the people who build it. It's harder to build a better mousetrap than the other guy these days, and product and service are no longer the differentiators they used to be.
Does your brand connect with its target customers and relate to them without focusing on product — or even showing it?
My guess is that you think it does because you have an area of your website where you have images of smiling employees, company picnics, charity events or even a video of people building furniture.
Those are all great visuals of elements of your brand, but when you treat them as separate pieces of your brand rather than integrating them, they can feel asynchronous, or worse, disingenuous.
Brands that stand out to me are LiveStrong, Nike and Red Bull. Each one puts people and aspirations in the foreground. The focus is about empowering people, whether it's to fight cancer, perform at a higher level or pursue their passions.
Believe it or not, this can be done in the furniture industry. And it can be done without celebrities. Sure, people get a kick out of knowing their favorite TV star or athlete endorses, maybe even owns, that furniture, but (a) it's not really an enduring emotional connection, and (b) celebrity deals aren't feasible for a vast majority of companies out there.
How do you uncover and convey the soul of your brand? How do you make that human connection? Look to the people who you use your product. Look to your left and right, to the people who do more than just earn a paycheck at your company. And don't forget to look in the mirror. Each individual is an embodiment of the values of your company.
Great branding takes a feeling and makes it visible and tangible. Logos, tag lines, websites and products change. A brand with a soul endures.