Bedding Today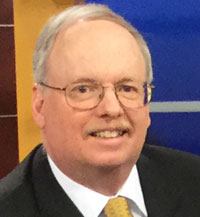 5 business lessons Ed Lilly teaches today
June 27, 2017
One of the highlights of our recent Bedding Conference was our presentation of a Lifetime Bedding Achievement Award to Ed Lilly, who has distinguished himself throughout his 40-plus years in the industry.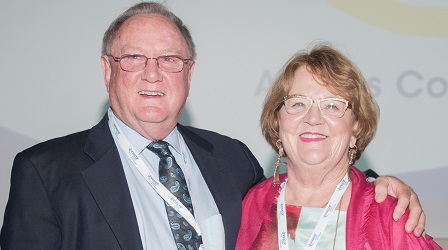 Ed and Nancy Lilly
During our video tribute to Lilly, which we aired during the awards dinner, we heard salutes from bedding leaders who have worked with Lilly for decades and attested to his record of achievement. They spoke of his passion, his integrity and his professionalism.
As I listened to those tributes, and to the gracious acceptance speech that Lilly made a short time later, I was struck by some of the lessons that Ed Lilly can teach us today:
Fight for what you believe in. Karl Glassman, Leggett & Platt's CEO, made this point. "Ed was always tenacious in fighting for what he believed in," he said. "Funding for brand investment in Serta was a tough fight. Many of the licensees did not share Ed's long-term investment vision."
Stay focused on the big picture. Kevin Toman, Englander's president, made that point, saying that despite "plenty of distractions," Lilly maintained his strong business positions.
Build a strong team. This insight came from Larry McKay, senior vice president of sales at Protect-A-Bed. He talked about the strong team Lilly assembled at Serta and said the company was well-positioned to later become the industry's leading brand — which it did.
Seek consensus. Mark Quinn, CEO of Spink & Edgar, made that point. "I was able to watch Ed manage relationships with all of our maverick licensees at Serta and in some cases get them to forgo their own best interest to serve the greater good for the entire organization," he said. "That's not easy to do, but if he hadn't accomplished that, Serta would not be what it is today."
Establish real partnerships. Lilly talked about this in his acceptance speech. "We recognized the importance of forming real partnerships with retail customers and suppliers, partnerships that were beneficial to both parties," he said. "Nothing works well or for very long when business is one-sided."
There is a great deal of wisdom in those business strategies. We should all reflect on the remarkable career of Ed Lilly and seek to apply some of the secrets of his success to our own lives and our own careers. We would be the better for it.
Thanks, Ed, for setting a great leadership example for us to follow.